UPDATE: Read my August 7, 2015 Op-Ed here: http://www.votelarock.us/news/loudoun-pays-while-mwaa-cashes-in
In 2012, the Metropolitan Washington Airports Authority (MWAA) proposed a change to the rules which govern the use of Dulles airport property; Congress approved this. This change allows MWAA to market and develop federal land for non-aviation-related purposes. This proposition was concealed from the public as Loudoun supervisors contemplated partnering on the Silver Line extension into Loudoun a project of considerable cost. The expectation set, time after time, in public presentations was that taxes to fund the Silver Line in Loudoun would be raised through formation of service districts which tax properties close to Metro stations.

MWAA is now making its move to jump in and compete with private developers.

After Loudoun opted into the Silver Line expansion, MWAA released the news about their previously-concealed development plans. First, the public was told that the non-aviation development on airport land would be commercial/industrial. Then last week, Jerome L. Davis, MWAA's Executive Vice President and Chief Revenue Officer let slip the Bait-and-Switch when he announced that MWAA is considering residential development on federally-owned airport land. That would put the federal government and their agents, MWAA, in direct competition with private businesses and taxpayers.

Here is the problem: this new development on MWAA-controlled property would not be subject to Loudoun County's zoning, would not generate any proffers for transportation, schools, or other public services, and would be subject to significantly reduced property taxes.

Transportation
Transportation demands in our fast-growing county outpace funding, a situation that leaves commuters rightfully dissatisfied. Many "missing links" and bottlenecks still exist, often because developments that would build or expand roads through proffers have not yet been developed due to market conditions, leaving proffered improvements unbuilt. There is a significant amount of undeveloped commercial and industrial property in Eastern Loudoun, and if the Metropolitan Washington Airports Authority (MWAA) lures development to Dulles property instead of the surrounding area, Loudoun taxpayers will be left on the hook paying for even more of these roads.

For example, the Kincora property, similar in size to MWAA's "Western Lands," has proffered to complete critical missing links by extending Gloucester Parkway ($40 million) and Pacific Boulevard ($30 million+). Another example is Prentice Drive; Loudoun's current CIP includes $63 million of taxpayer funding to build this road across parcels adjacent to the Federal/MWAA land surrounding the "Loudoun Gateway" station. Much, if not all, of this road could be built with proffers if the land was developed.
Zoning
Federal land is not subject to Loudoun zoning, which means no proffers are paid to cover costs of schools and transportation improvements. All this development would generate more traffic in already-congested Eastern Loudoun, yet MWAA could not be required to contribute proffers to mitigate this impact. If MWAA goes ahead with mixed use development that includes residential, there would be no proffers required for construction of schools.

Taxes
Developments on airport property pay property taxes on "Leasehold interests" rather than full assessed value of real property; this is generally much less revenue than what would come from the equivalent property on privately owned land in special tax districts. A 2012 study commissioned by Loudoun County found that the property tax revenue generated from MWAA development could be as low as 15% of what would be payed off-airport.

As an example of this tax gap, the Washington Dulles Marriott Hotel had a 2015 taxable leasehold assessment of $6,346,580.00. If the building were located on non-exempt land, it would have been assessed for tax year 2015 at approximately $19.8 M. That means that this hotel on MWAA-controlled land pays only $0.32 on the dollar to Loudoun compared to other hotels in the area! Per Virginia Code, real property assessments depend on the length of the lease, and on airport could be as low as 15% of the typical assessment. Dulles Airport just issued a "request for information" to gauge interest from developers and the hospitality industry in another hotel on Airport land.
The Solution
MWAA claims to have 3,000 acres of developable land; those currently being proposed for most immediate non-aviation development are the 430 acre "Western Lands" off of Route 606 and about 60 acres surrounding the planned Silver Line "Loudoun Gateway" station at Rt. 606. If nothing is done to stop them, MWAA will be profiting from massive development, while Loudoun taxpayers will be left footing the bill for services which the freeloading businesses on federally-owned land will demand.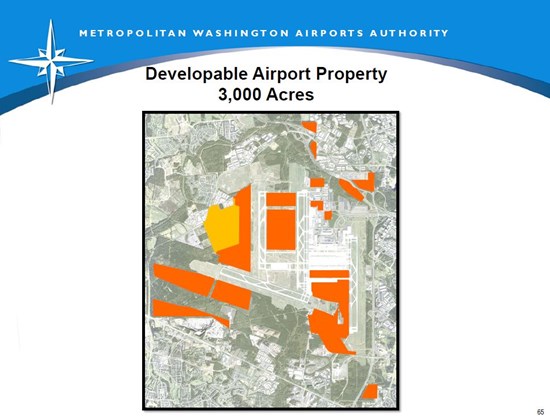 If MWAA avoids paying their share, Loudoun taxpayers will be stuck in development–related traffic and they'll be forced to pay with higher taxes and/or reduced services throughout the county.

How can we stop this?! The FAA Reauthorization Act is currently being debated in Congress, and we need MWAA's non-aviation-related development authority to be repealed or amended to protect Loudoun taxpayers from this inequality.

Congresswoman Comstock serves on the House Committee on Transportation and Infrastructure, and the Aviation Subcommittee that is currently working on this legislation. We need her to stand up for her constituents in Loudoun County. Will you join me in asking her to insist that the Federal government and MWAA don't abuse Loudoun County by stealing away our tax revenue and dodging their fair share of road improvements, while increasing demand for services? We can protect Loudoun, but time is short.
Letter to Congresswoman Comstock
June 10, 2015
The Honorable Barbara Comstock
226 Cannon House Office Building
Washington, DC 20515


Dear Congresswoman Comstock,

As elected leaders in Loudoun County, an urgent issue has arisen which is very concerning to us, and we hope you will support efforts to prevent the problem from occurring. If unaddressed, there will be significant financial impacts upon Loudoun County's ability to provide the services your constituents expect, and possibly require additional taxes on the residents and businesses in our county.

Back in 2012, Metropolitan Washington Airports Authority (MWAA) worked within the FAA Reauthorization process to change the rules which govern the use of the federally owned land at Reagan National and Dulles airports leased to MWAA. This change allows MWAA to market and develop federal land for non-aviation-related purposes. If the land at these airports were an island isolated from any surrounding communities, this would not be a problem, and we would be happy for MWAA to pursue the most profitable use of this land.

However, the airport land here is not on an island, it is located in the middle of our community. We are working to meet the needs of our citizens, in a way that will reduce congestion while bringing jobs and economic growth to our community. In recent years, due to the recession, sequestration and other factors, commercial development demand has been lagging behind supply in Northern Virginia. We need to grow the commercial tax base in order to build the transportation infrastructure and provide the schools that our county needs.

MWAA's efforts to provide land for non-aviation development could undermine our efforts. With no zoning or proffer requirements, and the federal government's special property tax status, MWAA could undercut private developers and take revenue away from Loudoun while increasing demand for County services.

Without changes to the FAA Reauthorization Act, our efforts to fix our transportation problems while keeping taxes affordable will be made much more difficult. Taxpayers could be forced to fund hundreds of millions of dollars of road improvements that would otherwise be privately funded by developers.

Thank you for your service to our County, our Commonwealth, and our Country, and we hope you will work with us to fight this threat to our community!

Sincerely,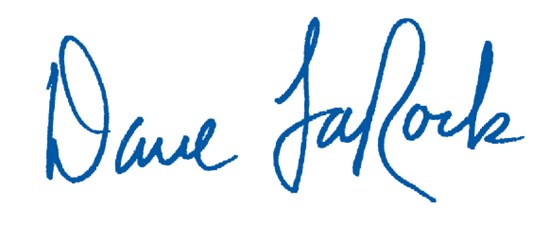 Delegate Dave LaRock, 33rd District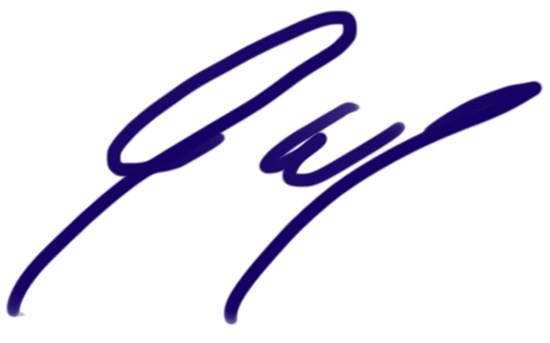 Senator Richard Black, 13th District

Commissioner of Revenue Bob Wertz, Loudoun County

Supervisor Eugene Delgaudio, Sterling District