LaRock Votes Against Wasting I-66 Toll Revenues
Last night, Del. Dave LaRock was the only Northern Virginia Transportation Commission (NVTC) member to vote against the plan to spend I-66 Inside-the-Beltway toll revenues. NVTC is required, under an agreement with Virginia, to use I-66 toll revenue to benefit toll-payers through the Commuter Choices Program to move more people, enhance connectivity, improve transit service, reduce roadway congestion, and increase travel options.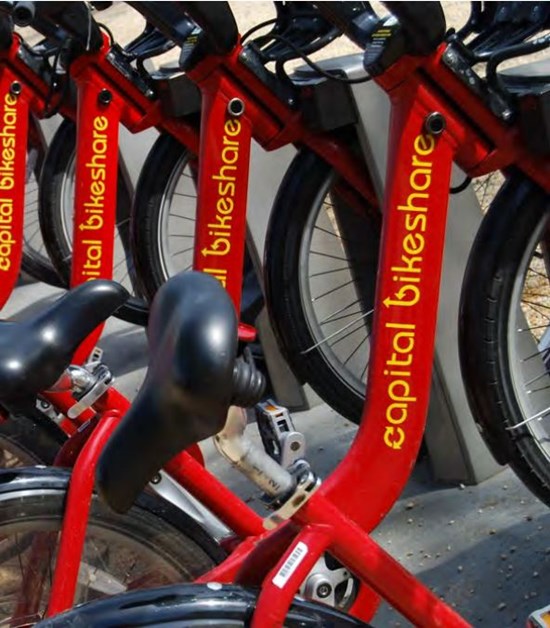 The NVTC voted to fund 15 projects, including two projects which scored only 8/100 and 13/100 on the total benefit criteria set by the NVTC. A list of the approved projects is here, and a summary of all the objective project evaluation scores is here. Both low-scoring projects are in Arlington and benefit local residents exempted from tolls by the McAuliffe and Northam administrations. Effectively, the Commission ignored NVTC's own objective criteria, and passed over at least one project that scored well and would have moved more people through the I-66 corridor. Also included in the approved "projects" was $400,000 to "manage" the program, over $500,000 for bike racks and bike sharing, and $750,000 in "outreach" propaganda to try to convince people to use transit.
An April 5th statement from the Northern Virginia Transportation Alliance urged NVTC to spend wisely, "...the Alliance believes most applications fail to meet the standard of moving significant numbers of people, reducing congestion or improving transit markedly. And while some may improve connectivity, the number of beneficiaries does not appear large. Many also lack the ability to measure/detect corridor impact…."
Choosing projects that benefit local residents more than toll-paying commuters makes it clear NVTC is unwilling to manage the Commuter Choice monies as instructed, leading to frivolous spending. Toll revenues should be used wisely to directly and significantly benefit the toll-paying public. The NVTC was not compelled to spend all revenue on the projects under consideration and should have waited until high-scoring projects with clearly-demonstrated benefit apply for the monies.
Del. LaRock stated, "While I'm not surprised to see inside-the-beltway members view tolls as their private "slush fund," it was disappointing to see Loudoun's Sen. Jennifer Wexton and Matt Letourneau vote to waste their constituent's toll money in this way. I was recently appointed to the Joint Commission on Transportation Accountability (JCTA), and have reached out to JCTA Chairman Tim Hugo regarding the need for oversight on this issue. Chairman Hugo also joined me in fighting against the excessive and unfair tolling on I-66 during the recent 2018 General Assembly session, and we will continue to fight on behalf of our constituents and commuters."

About Dave LaRock
Delegate Dave LaRock represents the 33rd House District, including parts of Loudoun, Clarke and Frederick Counties. LaRock serves on the Transportation Committee, the Science and Technology Committee and the Education Committee, as well as the Northern Virginia Transportation Commission, the Joint Commission on Transportation Accountability, and the Joint Commission on Technology and Science.