Del. LaRock's First Bill Addresses Transportation Funding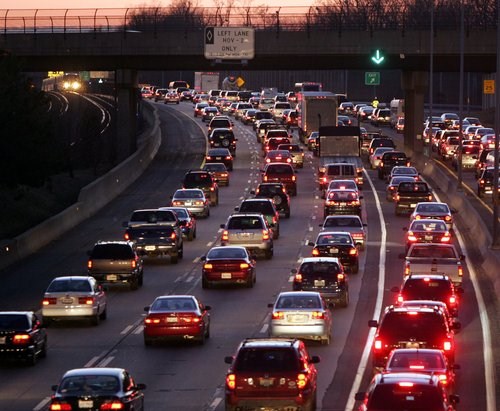 Richmond, VA –After being sworn into office, Delegate Dave LaRock wasted no time introducing the first of several pieces of legislation aimed at directing transportation funds back into the projects where funding is desperately needed.
LaRock's first bill, HB 635, eliminates an exemption from performance testing for transit funding. The proposed modification will bring uniformity to transportation evaluation in the code. LaRock's new bill requires that transit projects meet the rating and prioritization requirements that currently apply to all other transportation projects under the purview of the Northern Virginia Transportation Authority.
"The changes my bill proposes will be a huge improvement. As the law reads now, transit is exempt from the objective performance rating which is applied to roads. It is absolutely essential that we demand all projects show provide a solid return on the investment of taxpayer dollars," LaRock stated.
"People in Northern Virginia have endured unbearable traffic congestion for a long time and that will not change unless we stop the trend toward pouring money into projects that have little impact. Presently, with transit there are simply no meaningful performance standards and that is unacceptable."
Exempting transit from an objective rating criteria is a mistake. The NVTA has proposed allocating 75% of their transportation project funding to transit projects, while only about 7% of trips in the region are by transit.
LaRock expressed optimism about changing the law to require an objective rating process for transit, saying he feels the Transportation bill passed last year was not intended to promote this kind of wasteful spending.