Dave LaRock's Education Plan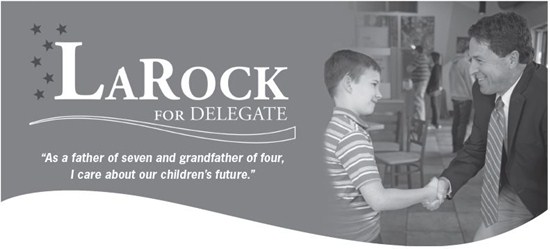 Our community has some of the best schools in the nation, but we can make them even better.
Dave's Education Plan
• Give parents, teachers, and local officials more control over our schools by cutting red tape and over-regulation from Washington, DC and Richmond.
• Promote flexibility and innovation in the classroom and stop forcing teachers to "teach to the test."
• Invest in education by rewarding good teachers.
• Encourage and support the rights of parents to direct their
children's education.
• Cut administrative bureaucracy and shift money to reduce class size and increase teacher compensation.