Crossover - Democrats Force Through Radical Remaking of Virginia Laws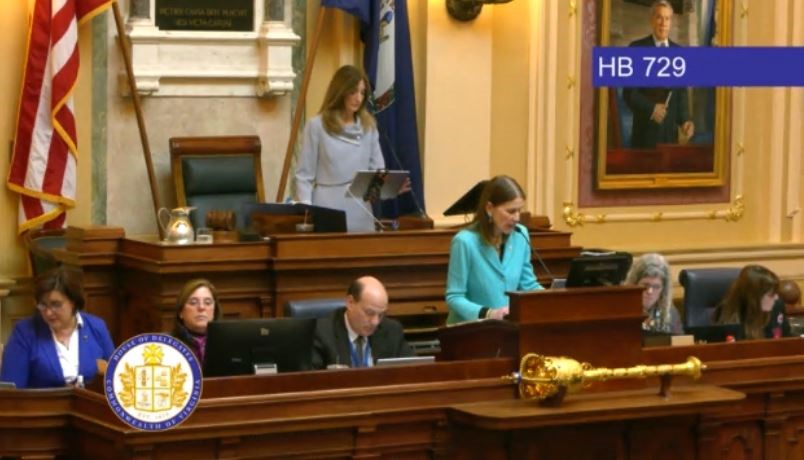 Today was the last day for the House of Delegates to pass House bills, with the exception of the Budget. Here are some examples of the harmful legislation which the new Democrat majority is ramming through this year.
Taxes: Governor Northam's massive gas tax increase passed, as did large increases in the Northern Virginia TOT (hotel) and Grantors' taxes - with most of the revenue going to WMATA. Another bill would allow counties to increase taxes for cigarettes, admissions, meals, and lodgings without a voter referendum -- totaling up to $528 million. Another bill would allow localities to enact taxes on plastic bags.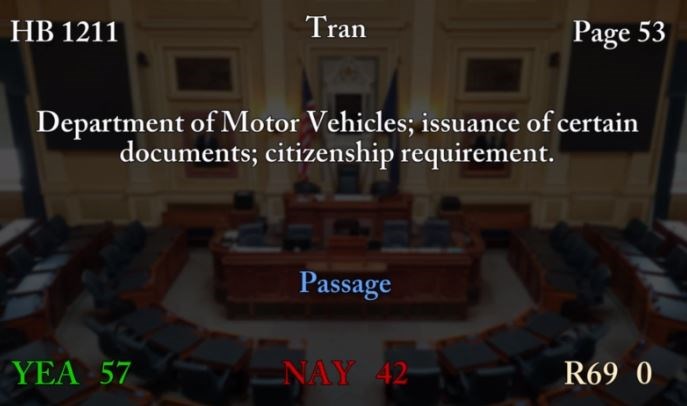 Immigration: HB 1150 would eliminate the requirement that jail / prison officials determine the citizenship status of inmates. Other bills would allow undocumented noncitizens to obtain Virginia driver's licenses and receive in-state tuition at state universities.
Labor: HB 582 would repeal the ban on collective bargaining for public employees. HB 833 would require government contractors to pay the prevailing (union scale) wage. Another bill will double the minimum wage over the next 40 months, starting this July, which will make it much harder for young people and others to find entry-level, part-time or even full-time employment.
Firearms: The House Democrats passed 8 bills endorsed by Governor Northam, including HB 421, which would allow any locality to pass its own criminal ordinances covering possession of firearms, and HB 961, which forbids purchase or sale of most commonly owned firearms and accessories.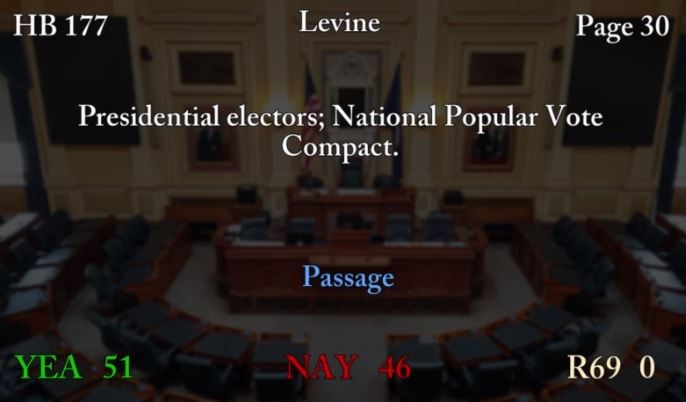 Elections: Delegate Ayala's HB 201 would allow Election Day registration in Virginia, while HB 19 would eliminate the photo ID requirement for voting. Another bill would establish Election Day as a Virginia state holiday. HB 177 will allow people from around the country, not just Virginians, to chose our 13 Virginia Presidential Electors.
Statues: HB 1537 will let localities remove Civil War (and any other) statues.
Abortion: House Democrats passed HB 980, which would eliminate most legal restrictions on abortions in Virginia, including the waiting period.
Public Safety: HB 34 would make it harder to prosecute drunk drivers, while HB 33 would grant eligibility for parole to an estimated 280 violent offenders in Virginia.
I voted against all of these bills as did most of my Republican colleagues. They will now be sent to the Senate, and you can follow their progress here.
So far, it has been a challenging session for conservatives. At the beginning of the year, Virginia was ranked as the #1 state for business, had the 2nd safest schools, and had the lowest criminal recidivism rate in the nation. I doubt these rankings will survive the passage of all of these bills.