News
Read below for the latest updates on Delegate LaRock's legislation and other matters of interest.
Thursday, July 22, 2021 5:26 PM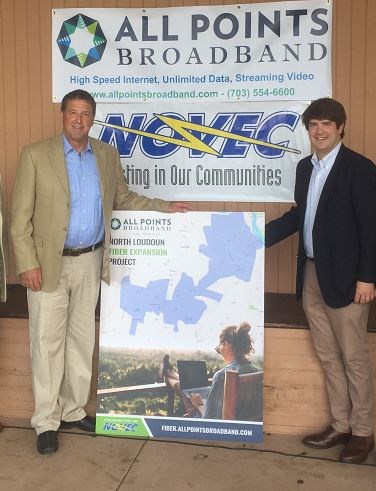 When I ask for your support to keep me working for you, you'll hear me say "Promises Kept and Results Delivered". It is exciting when it's delivery time!
One of the biggest challenges facing the people and businesses of western Loudoun County is the need for high quality and affordable access to the internet. I've been working on this issue for a long time, so it is rewarding to see the pieces of the puzzle coming together.
---
Tuesday, June 29, 2021 6:37 PM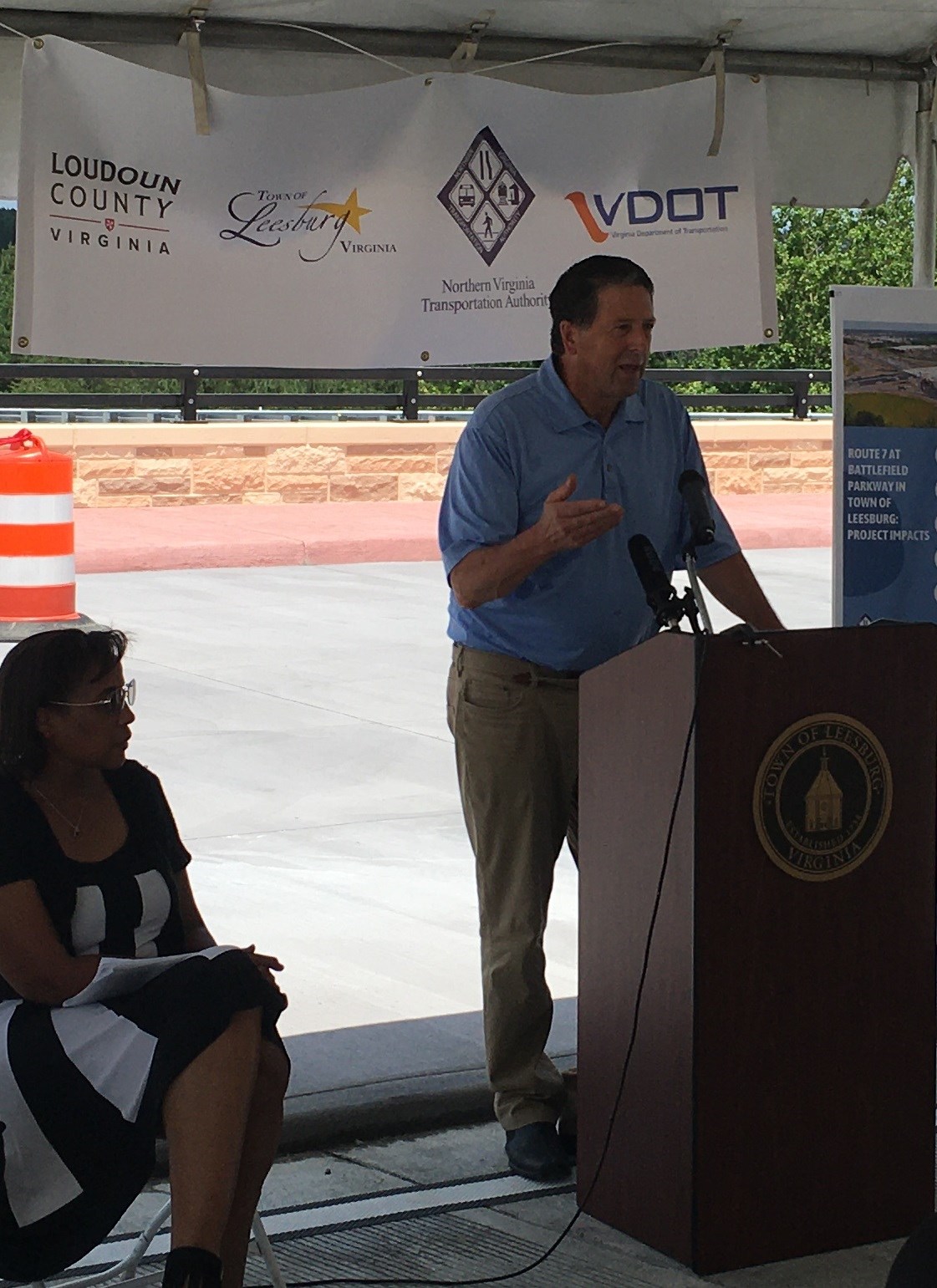 When I ask the people of the 33rd District to reelect me, I want them to know that I work very hard and deliver results. For the past two years, our one-party system has shut down some excellent Republican initiatives to the detriment of this House District and the Commonwealth overall.
One of the challenges that matters the most to our District is one that drew me into public service; that is the need to get people where they need to go and back without the nightmare of gridlock.
It is a huge moment when a project is completed, proving that when we listen to you and work together, we get things done.
---
Wednesday, June 16, 2021 2:17 PM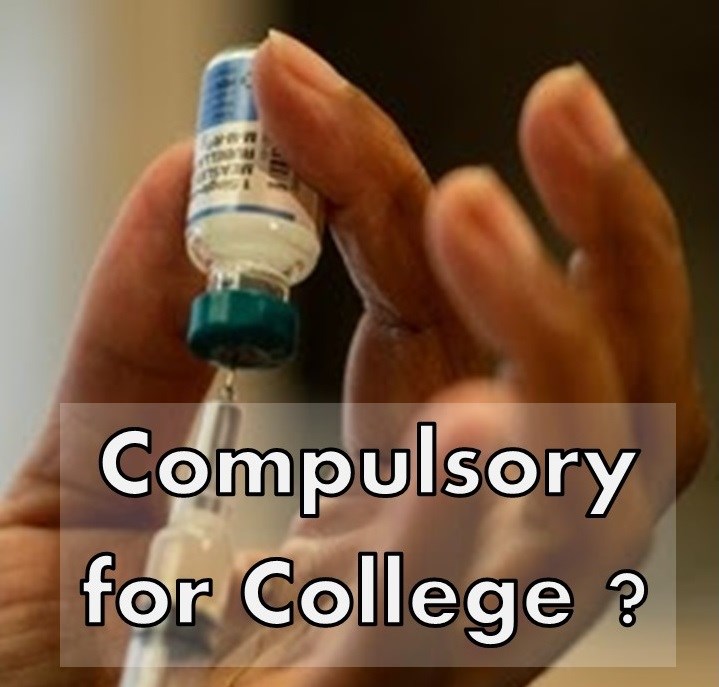 Many of Virginia's public four-year colleges are notifying students, claiming that COVID-19 "...Vaccinations will be REQUIRED for all students…." this fall. Universities do not appear to be offering exemptions to this policy for pregnant, nursing, COVID-19-recovered or any other individuals.
Fortunately, Virginia law allows persons to opt out of mandatory vaccination requirements based on MEDICAL and RELIGIOUS EXEMPTIONS.
---
Wednesday, May 26, 2021 2:43 PM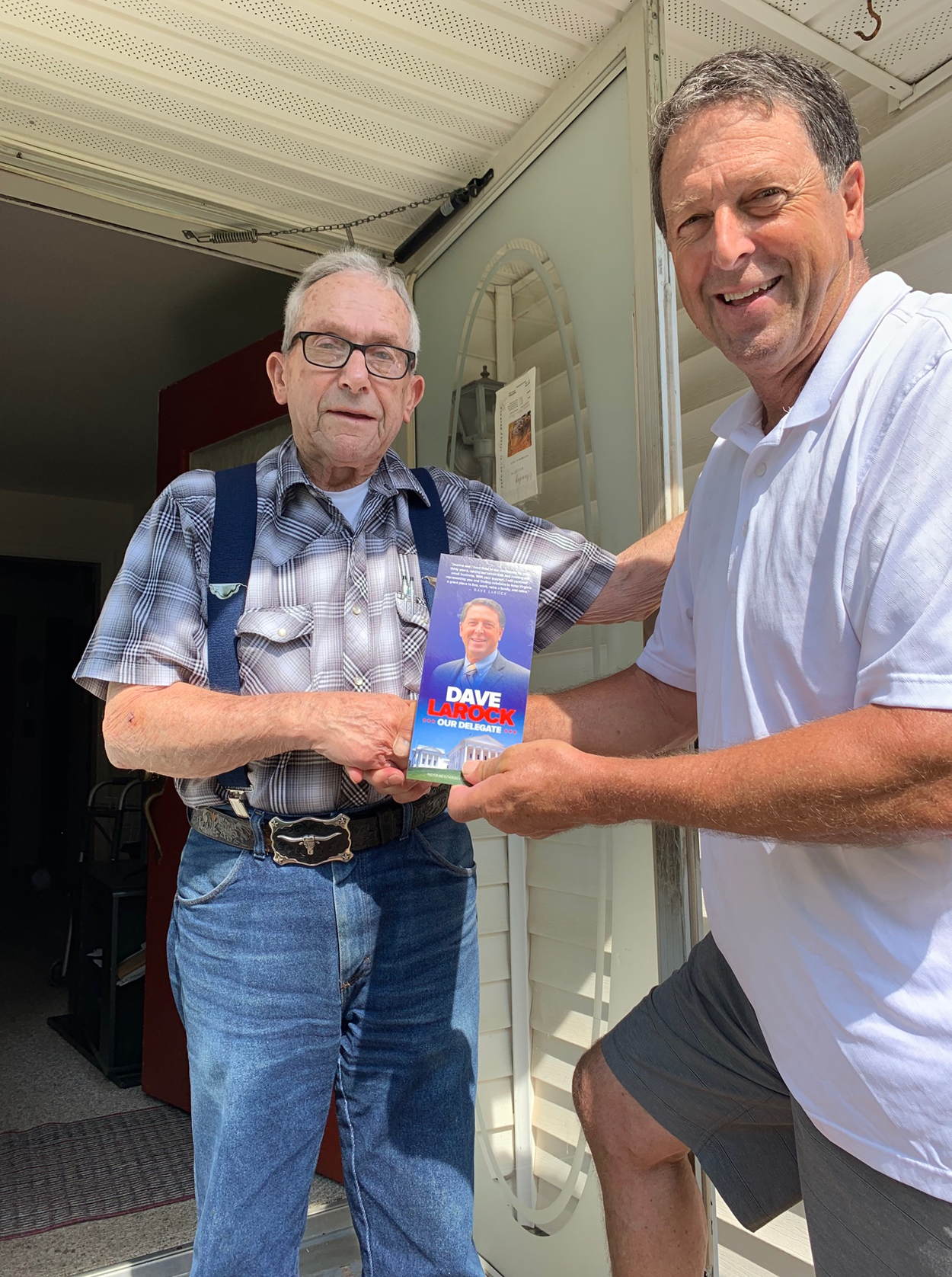 The lesson of the last two years is clear: we cannot allow Democrats to have full control in Richmond! Virginia Democrats have taken full advantage of their majority in the House and Senate, and a Governor who signs what they send him. These bills are passing on party-line or near party-line votes.
But the one-party control is about to end!
People across the political spectrum are realizing these extreme policy shifts are bad.
The campaign to retake the House is underway. I'm counting on you to make this November the turning point. Please join the team that is set to retake the House of Delegates and win all three statewide offices.
---
Friday, April 30, 2021 4:32 PM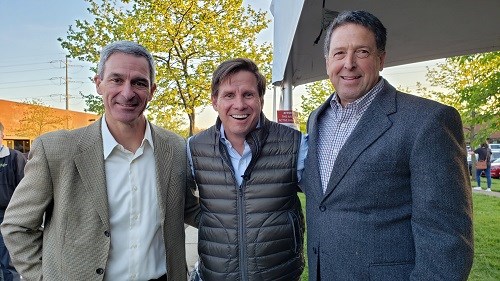 If you registered to be a delegate to the Republican state convention, you will soon be selecting three candidates who will be the Republican team entrusted with the enormous and crucially important task of retaking the positions of Governor, Lieutenant Governor, and Attorney General.
Information on the convention, candidates & voting procedures here.
My preferences for Governor, Lieutenant Governor, and Attorney General, and a few observations that have influenced my decisions, are below.
---
Tuesday, April 6, 2021 10:10 PM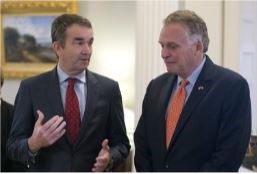 Tomorrow at noon, the Virginia General Assembly reconvenes to act on amendments by the Governor. As with most of the bills passed by the Democrat-dominated legislature, the Governor's actions reflect an extreme agenda which defies common sense. In many cases he proposes to make horrible bills even worse.
Due to the Biden administration withholding the 2020 Census data, I will be running this November, possibly for a 1-year term, in the current 33rd House of Delegates District. All 100 Delegate Districts, as well as the 40 Senate Districts and 11 Congressional Districts, will be reapportioned later this year or early in 2021. I look forward to seeing many of the constituents from Winchester to Leesburg as I campaign one final time in the current district.
---
Tuesday, March 30, 2021 11:32 PM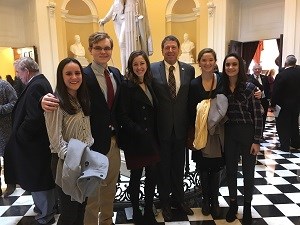 As of March 10th, I am officially the Republican candidate for the 33rd District House of Delegates. I am ready to dig in and win this seat and win Virginia back in November!
I have a Democrat opponent that calls himself "…a pragmatic centrist with a D next to my name." He hosted a fundraiser this past weekend with the worst Virginia Attorney General ever, Mark Herring. He will be well-funded by the usual mix of radical local leftists and wealthy out-of-state people and organizations that want to silence my conservative voice.
Will you stand with me as I stand up for you?
---
Thursday, March 11, 2021 2:17 PM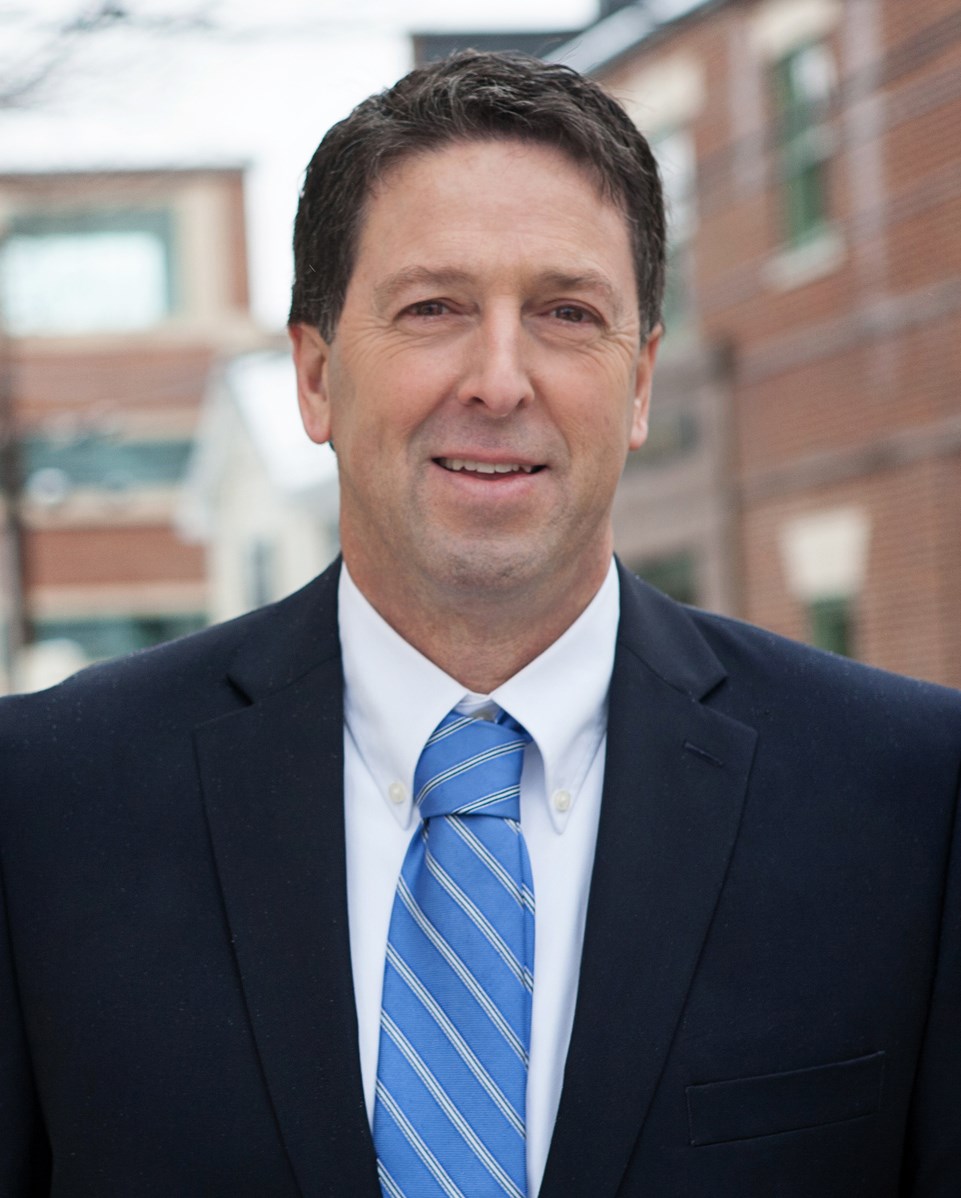 Last night, the 33rd House of Delegates Republican Legislative District Committee announced that Delegate Dave LaRock is officially the Republican nominee, as no other candidates filed to run in the June 5th Convention, which will now be cancelled. LaRock, a Loudoun father, grandfather and small businesses owner, has represented the district since January 2014.
Del. LaRock said, "It's a tremendous honor to have the support of the Republicans of the 33rd District. I look forward to continuing to advocate for individual liberty, efficient government, and common-sense solutions to our everyday issues. I promise the people of the district to continue listening, working, and engaging on issues affecting everyone in the district and the Commonwealth. Serving the last 8 years under Democrat governors, I've worked hard to bring forward bipartisan solutions, while providing the best possible constituent services to the residents of the 33rd House District."....
---
Thursday, February 25, 2021 1:59 PM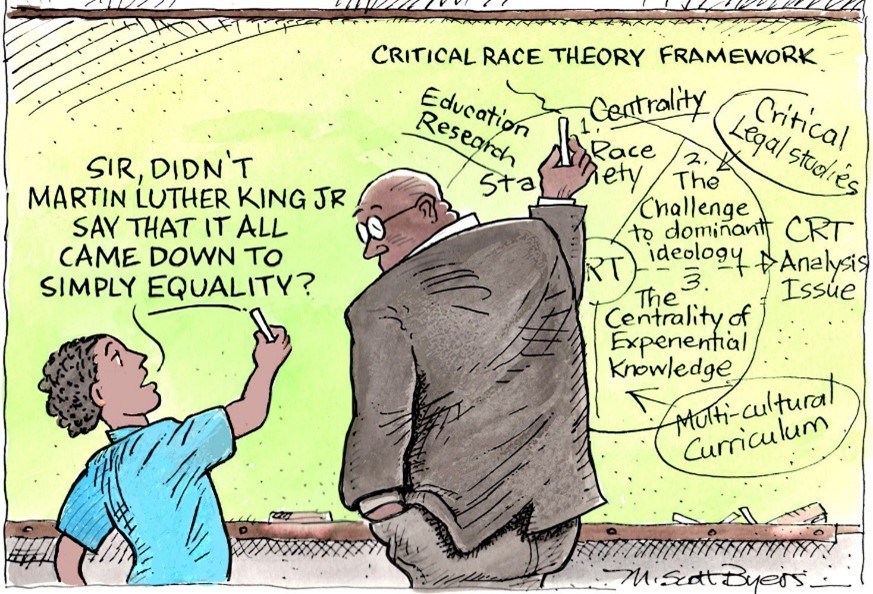 We are (hopefully) almost done with the 2021 Special Session, which is really just finishing up the work of the Regular Session. Unfortunately, most of the legislation being sent to the Governor is very bad for the Commonwealth, but there are a few good bills moving forward....
Here are the latest updates on Critical Race Theory, Back to School - But When, Schools in the Budget, Bad Bills Passing, Green Energy Policies, Inviting Election Fraud, and more.
---
Monday, February 8, 2021 12:49 PM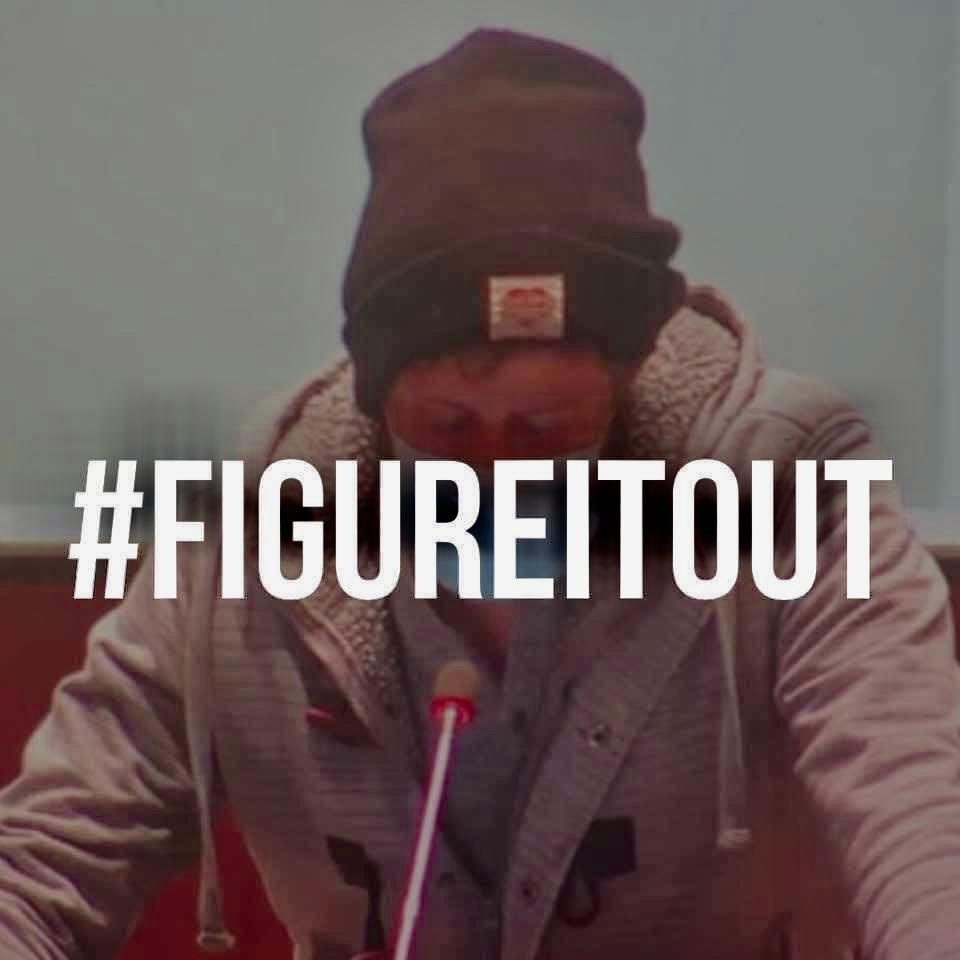 PLEASE BE AWARE--The Loudoun County School Board, this coming Tuesday, February 9, 2021, will be considering a policy change that is heavy-handed and of questionable legality, seeking to force vaccinations of school children AS A CONDITION OF IN-PERSON SCHOOL ATTENDANCE.
Please ask LCPS to delay action on policy 8410: Details on how to provide public input are here...
There is also an "Open Our Schools" rally being held at the Loudoun County Government Center in Leesburg at 5pm this evening: Details here...
---
Tuesday, February 2, 2021 2:57 PM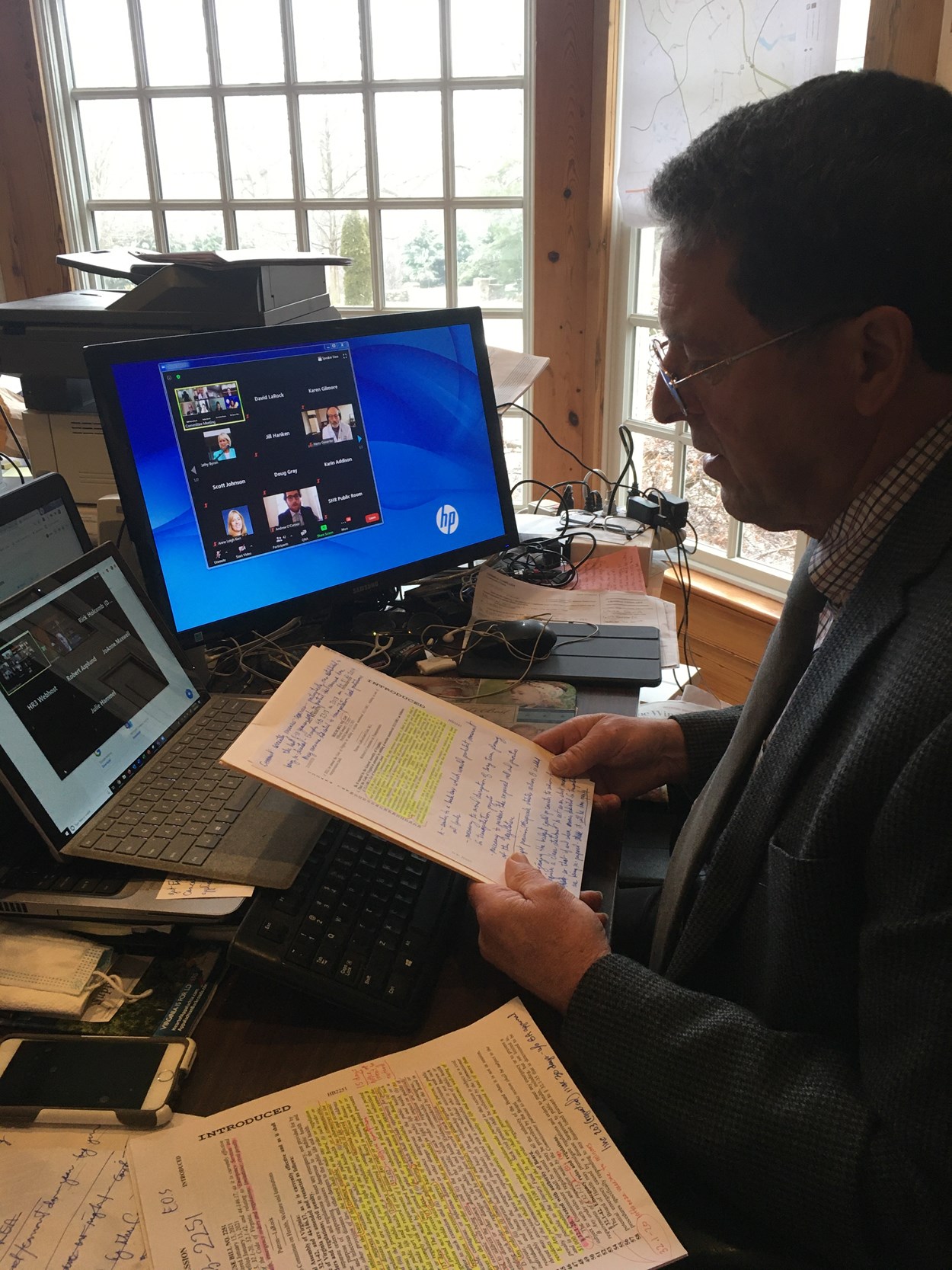 We're now 21 days into the 2021 General Assembly session, and I want to take a moment to update you on what's happening in Richmond.
Early this morning, I presented my HB 2243 Home instruction and private school tax credit legislation to create an individual, nonrefundable income tax credit for the next five years for parents who pull their children out of public schools to begin home-schooling or private schooling. Right on cue, a teachers union representative spoke against throwing parents and students a lifeline. Read more below about how teachers unions are blocking our efforts to provide students with the education they deserve.
---
Sunday, January 17, 2021 2:37 PM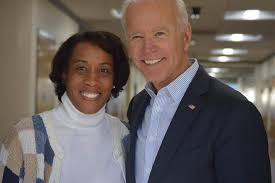 First, thank you for the tremendous support you sent in response to our last email. It is appreciated more than I can express. Thanks also to those who are praying for the President and for me and all the other leaders who are under attack. In addition to people reaching into their pockets, many have reached out by email, phone, Facebook messages, texts, etc., to encourage me and my family to be strong and to stay the course.
There is a witch hunt underway seeking to punish any and everyone who rejects the pernicious lies that mis-characterize and condemn President Trump's dedication to our country and the patriotic motives of people who support him.
The 2021 session of the Virginia General Assembly opened this week in Richmond. Unfortunately, the session is a 'virtual' one, not unlike the recently completed Special Session.
---
Tuesday, January 12, 2021 1:44 PM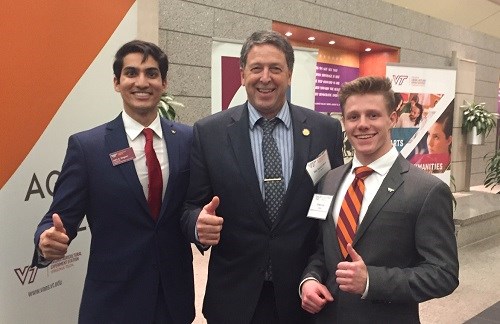 The 2021 campaign is off and running and the long knives are coming out already. Let me introduce you to four politically ambitious elected officials. They are DEMANDING that I resign immediately because I support President Trump and they despise President Trump.
In order to keep this seat and continue being your sensible conservative voice in Virginia government, I must raise some serious money. I cannot accept donations while in session. The 2021 General Assembly session starts Wednesday at noon.
---
Wednesday, January 6, 2021 11:03 PM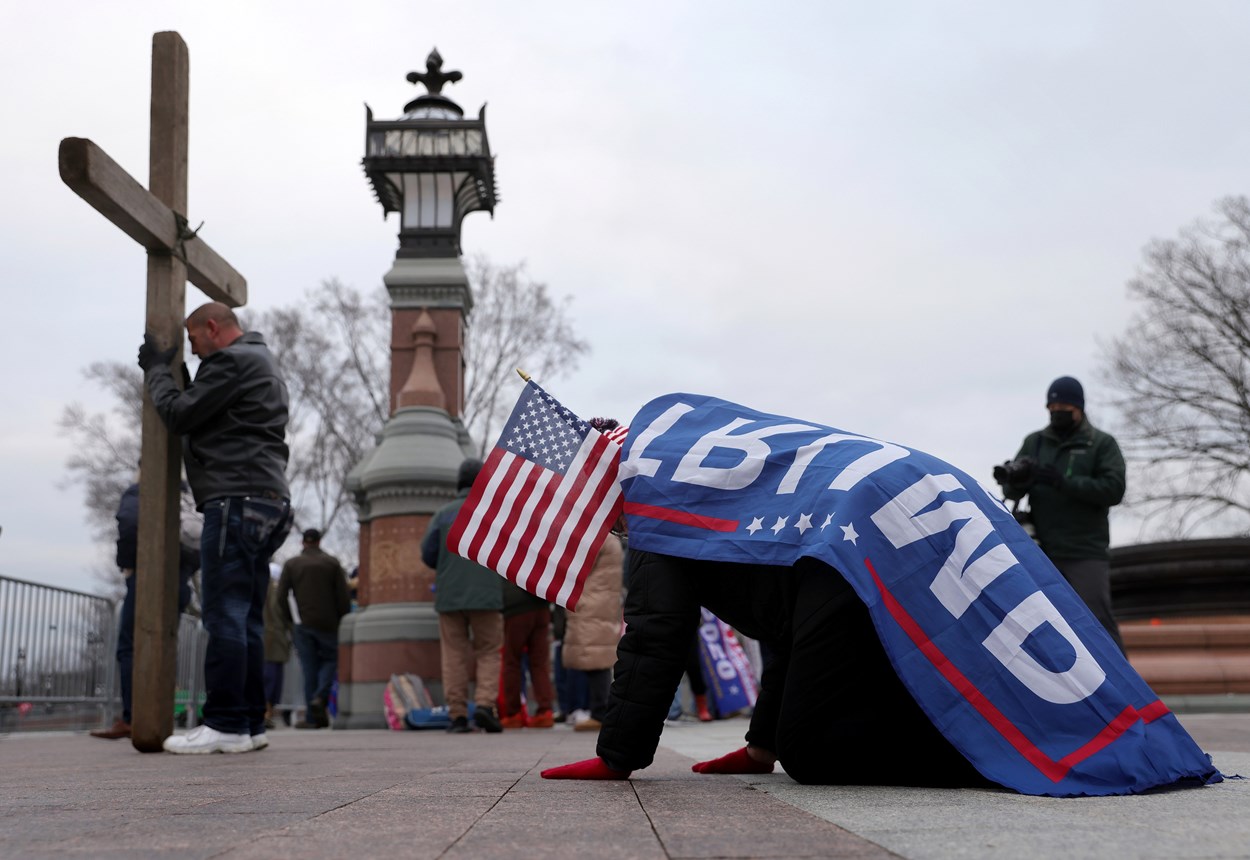 "Today, I and hundreds of thousands of Americans exercised our rights of assembly, free speech, and political activism on issues including the 2020 election, medical freedom, and more....
Unfortunately, there was a small element who likely infiltrated this patriotic group for the purpose of inciting violence. I condemn in the strongest possible terms those who forced entry into the Capitol, destroyed property, disrupted the meeting of Congress, and caused injuries and a death....
I continue to work and pray for America to return to God and to the principles of America's founding, so that our status as 'one Nation under God, indivisible, with liberty and justice for all.' may be renewed."
---
Friday, December 11, 2020 11:28 PM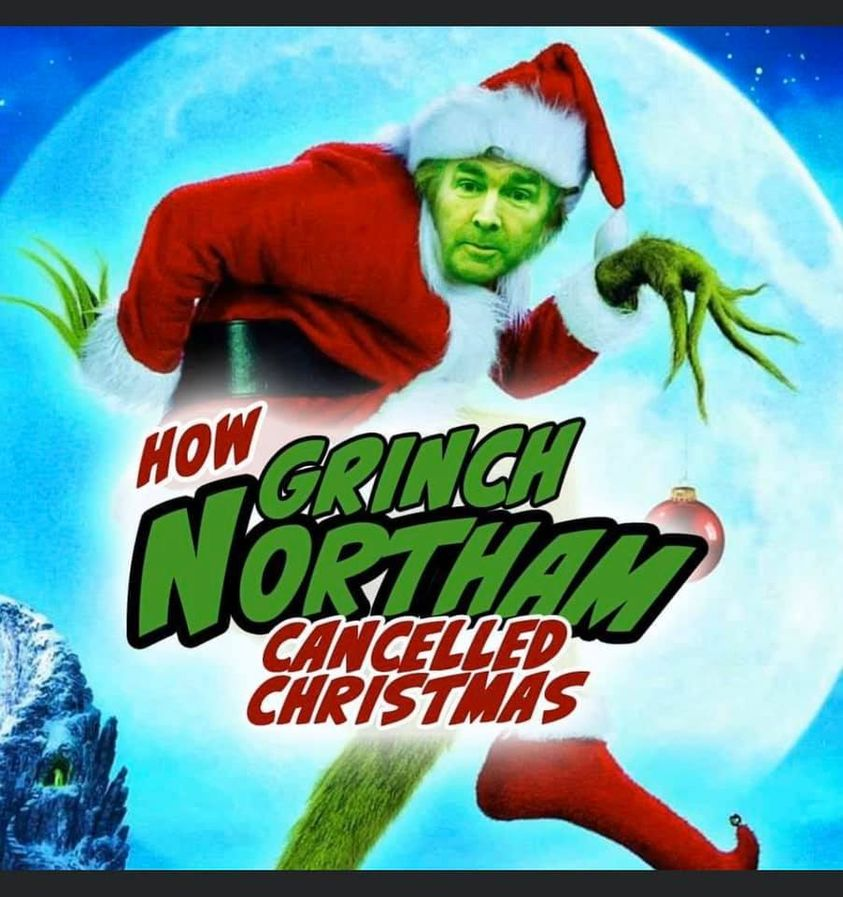 I'm having numerous bills drafted for the 2021 session, but the Speaker says each Delegate will only be allowed to file 7 bills....
Yesterday, Governor Northam justified his new curfew edict by quoting his mothers advice, but here's what real analysis shows; meanwhile, I am a plaintiff on a lawsuit currently seeking to end the Governor's unconstitutional executive orders....
I have been working along with others who are researching possible irregularities in Virginia and actions that could be needed and possible....
You can apply to be a citizen member of the Commonwealth's new Redistricting Commission....
March for Trump Rally in Washington, DC - Saturday, December 12....
---
Friday, November 13, 2020 6:52 PM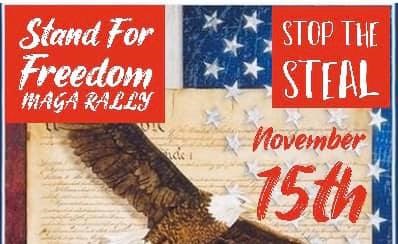 Governor Northam has declared that this Sunday evening, he intends to lock the Commonwealth back down and limit all indoor and outdoor gatherings to 25 people, with no regard for building capacity! Hours after the announcement, a document was posted that did clarify that "Individuals may attend religious services of more than 25 people subject to [numerous] requirements:"
Come one, come all, patriots! To our Stand for Freedom Rally this Sunday afternoon. We'll have family fun, a barrel train, food trucks, music, speakers, etc.! We're gathering together to rally support for our president and protest what looks like it may be an attempt to steal the 2020 presidential election. And of course, here in Virginia, we have to be preparing to defend our liberty in the upcoming 2021 legislative session.
---
Saturday, November 7, 2020 8:56 PM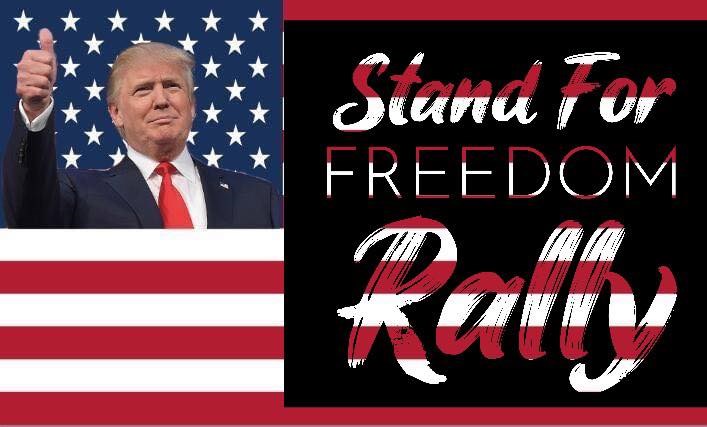 Join us for a Rally and Trump Train tomorrow to send a loud and clear message that there is unwavering support for President Trump as he and his team work to ensure that the American people, not the media, are the ones who choose our next president in a free and fair election.
---
Monday, November 2, 2020 11:09 PM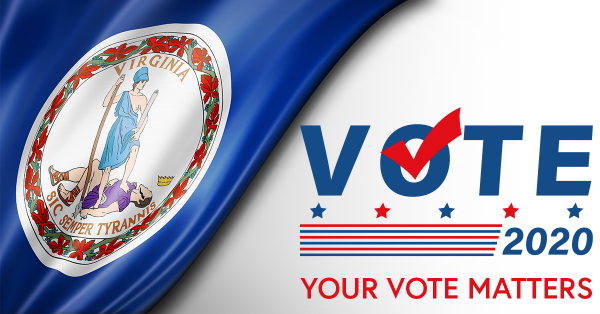 Polling places across Virginia open at 6 am, and about half of registered voters in the Commonwealth still haven't voted yet! Please make sure your friends and family make a plan to vote tomorrow!
CAN YOU GET IN THE GAME & HELP FOR A FEW HOURS AT THE POLLS?
No experience necessary! Can you help us make sure people get to the polls, and receive a Republican Sample Ballot? If you can help, and haven't already signed up, please let us know!
---
Thursday, October 29, 2020 11:53 PM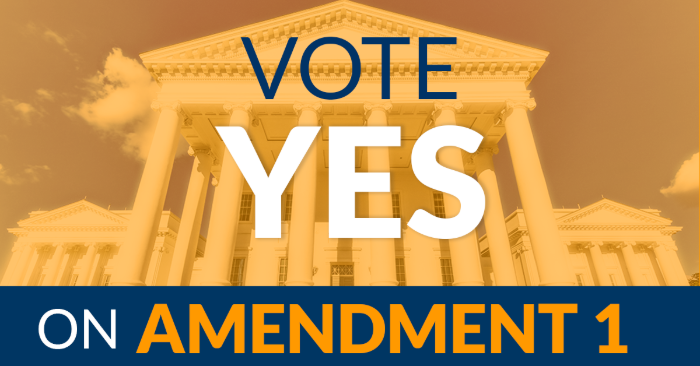 I'm contacting you about a very time-sensitive and important matter, the constitutional amendment on the ballot this year. If you and others approve the amendment on Election Day, that would change the way we draw lines for Virginia Senate and House districts as well as congressional districts after each census. I hope you will vote "yes" on Amendment 1!
---
Wednesday, October 7, 2020 4:49 PM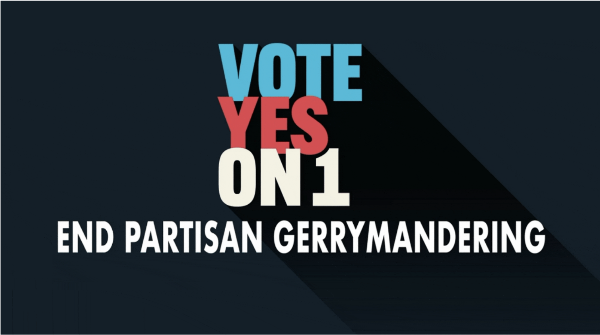 Voting is now open at locations all around the Commonwealth of Virginia.
Along with the candidates for office, there is a critical vote Virginians will be taking -- Amendment 1 to bring redistricting reform to Virginia.
The voter registration deadline is October 13; deadline to apply for a mail-in ballot is October 23, and last day to vote early in-person is October 31. Any registered voter is able to vote now, either in-person or by mail. Voting hours at registrar's offices and satellite locations, sample ballots, and more information is on my website at https://www.votelarock.us/vote
---
Saturday, August 22, 2020 11:09 AM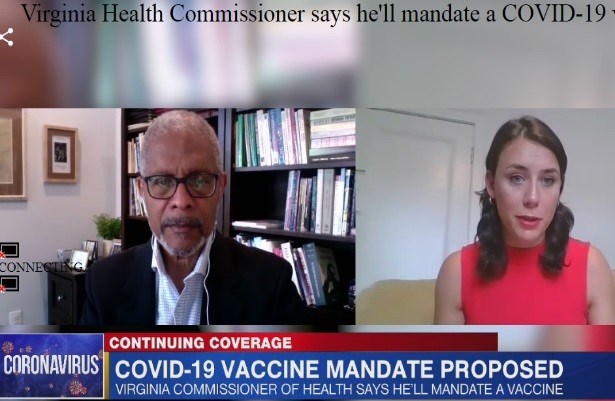 We are now in the midst of the Special Session. I filed legislation to protect Virginians' health and safety by allowing effective COVID-19 treatment with Hydroxychloroquine (HCQ), legislation ensuring that vaccines are not forced on those who have health or religious conflicts, including vaccines that could be unsafe or unethical, a bill to limit the Governor and Commissioner of Health's orders, a Resolution calling for them to be ended immediately, and a Law Enforcement Transparency and Accountability bill to prevent unions from sheltering bad cops.
Read more to see how you can help!
---
Wednesday, August 5, 2020 10:30 AM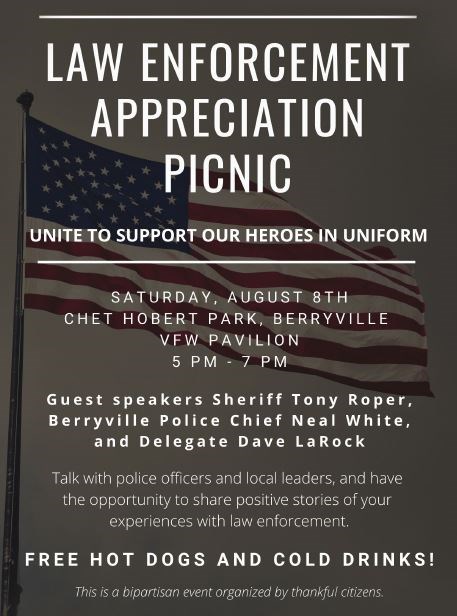 Our local law enforcement is under a lot of stress right now. I appreciate all they do, putting their lives on the line to serve and protect our communities. This Saturday, I'm participating in an event in Berryville. Local citizens have organized this event as a way to honor our local law enforcement and thank them for their service to all of us. Any member of the public who wants to express appreciation to our friends in blue is welcome to attend, free of charge. We do have a special guest joining us, you won't be disappointed!
Saturday, August 8th
5 PM – 7 PM
Chet Hobert Park VFW Pavilion
255 Al Smith Cir Berryville, VA 22611
---
Friday, July 31, 2020 11:49 PM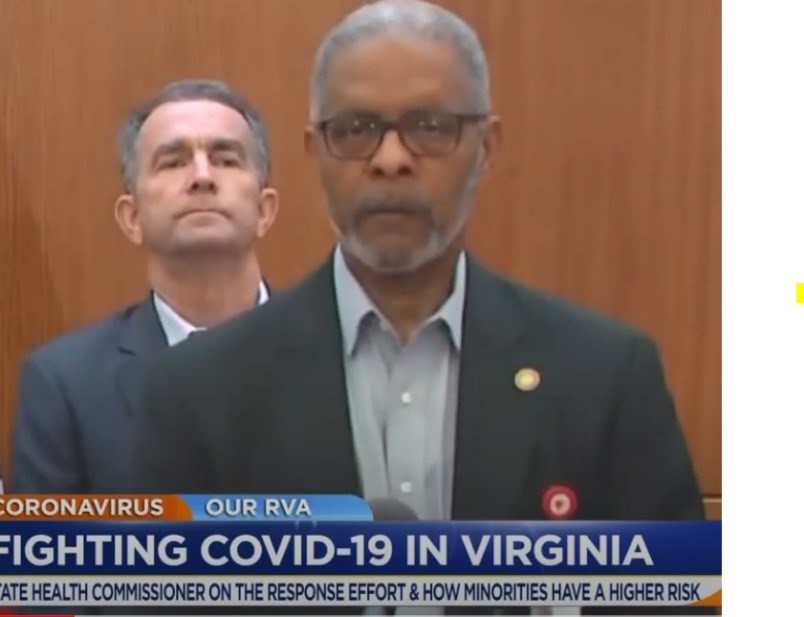 Virginia's Commissioner of Health, Dr. Muhammad Norman Oliver, stresses "health equity" but is denying to Virginians, including those with very limited resources, the ability to obtain affordable, safe, and successful COVID-19 treatments readily available in many foreign countries with limited resources.

I wrote to Dr. Oliver yesterday, urging him to reverse his ban on treatment with Hydroxychloroquine (HCQ), noting, "The mortality rate from COVID-19 … are far higher per 100,000 population than in many other countries that use HCQ widely."
---
Wednesday, July 15, 2020 12:38 PM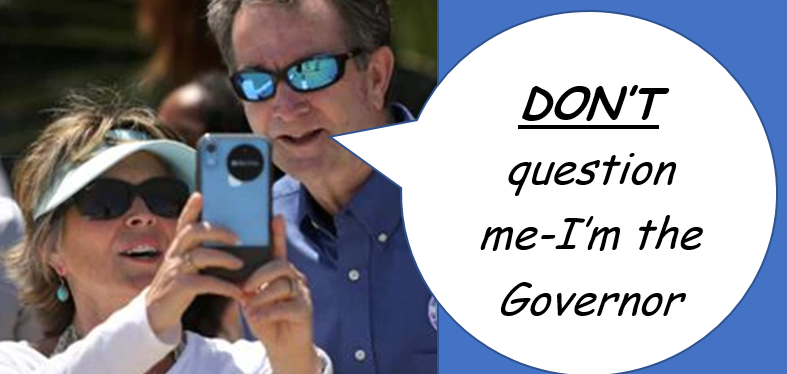 In a spectacular message to the court, Liberty University sides with the Tigges family in their legal battle against Governor Northam.
On July 18th, the Tigges family is hosting a fundraiser; everyone is invited, details here.
"…the Governor believes that he can act alone, and that his powers are virtually unlimited…" With your help this lawsuit will put him in his place.
The Governor is threatening to continue current or even more mandates and restrictions, including facemasks and even forcing an unsafe vaccine, indefinitely, perhaps as long as he remains in office.
These lawsuits are our best option to reign in his overreach into every area of our lives and businesses.
---
Friday, July 10, 2020 4:55 PM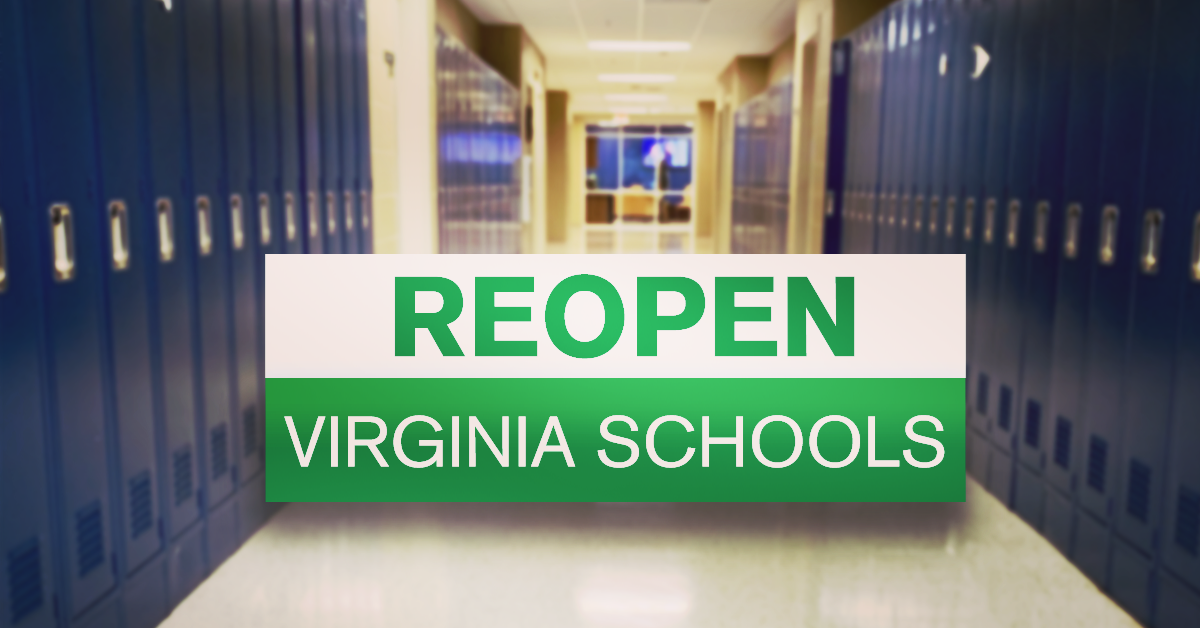 I have heard from many of my constituents about how the 2020-2021 school year will look for our students and teachers. With the second half of the 2019-2020 school lost due to the ongoing pandemic, many are eager to see their children back in the classroom this fall. Reopening our schools during this pandemic will require safeguards to ensure the health and safety of our children, teachers, and other support staff.
I understand that there were many difficulties with the way the spring classes were conducted, and that while some of those issues are hopefully improved upon this fall, many families are considering home, private or virtual schools for the fall, which are great options for many families. I see two clear top priorities:
Come up with a workable plan for those who are healthy and ready for a 5-day-in-person school week
Make expansion of high speed affordable internet to under-served areas the highest priority at all levels
---
Monday, June 29, 2020 5:56 PM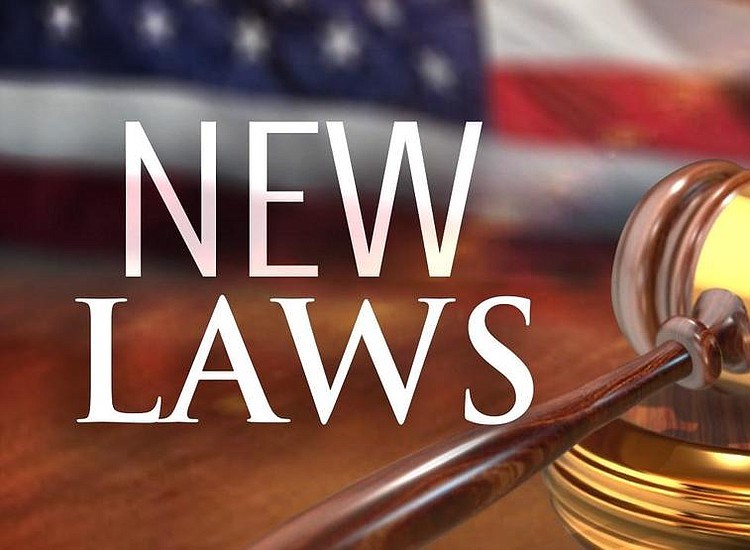 I'd like to remind you that most laws passed in the 2020 Session become effective on July 1, 2020. I prepared a summary by category, which was mailed out in May. Many of these laws should not have passed, and are likely to be struck down by court challenges. I'm the last Republican Delegate representing Northern Virginia, working to undo these bad laws. Please help keep me on the job by donating before our deadline tomorrow, midnight, June 30.
---
Tuesday, June 23, 2020 3:18 PM

A perfect storm is an event in which a rare combination of circumstances drastically aggravates the event. Virginians were rightly optimistic last year when CNBC found Virginia to be the "Best State for Business" in the nation. Since then, the new Democrat majority in Richmond has put in motion a tsunami of horrendous new laws, which become effective on July 1, 2020. As businesses, which have not already closed for good, struggle to recover from the COVID pandemonium, the next wave is about to happen. Governor Northam signed these anti-business laws after imposing the draconian unconstitutional COVID Executive Orders on businesses.
---
Friday, June 19, 2020 6:59 PM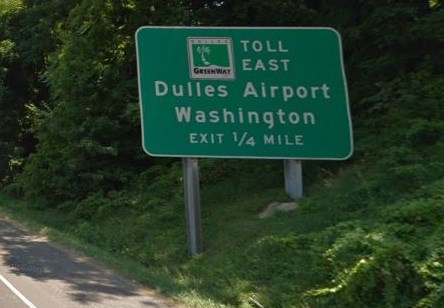 I've worked across party lines to reduce tolls on the Dulles Greenway and am working with Loudoun County in their efforts on this important priority.
I'm happy to announce that the Loudoun Board of Supervisors took my recommendation to install a travel time electronic sign on Rt. 7 west of the Greenway to help drivers compare Rt. 7 and Greenway travel times.
Last session there was strong support for tightening control of Greenway tolls, however Western Loudoun Sen. John Bell and a few other NoVa Democrats undermined the efforts after paying lip service in reelection campaigns.
---
Tuesday, June 9, 2020 5:20 PM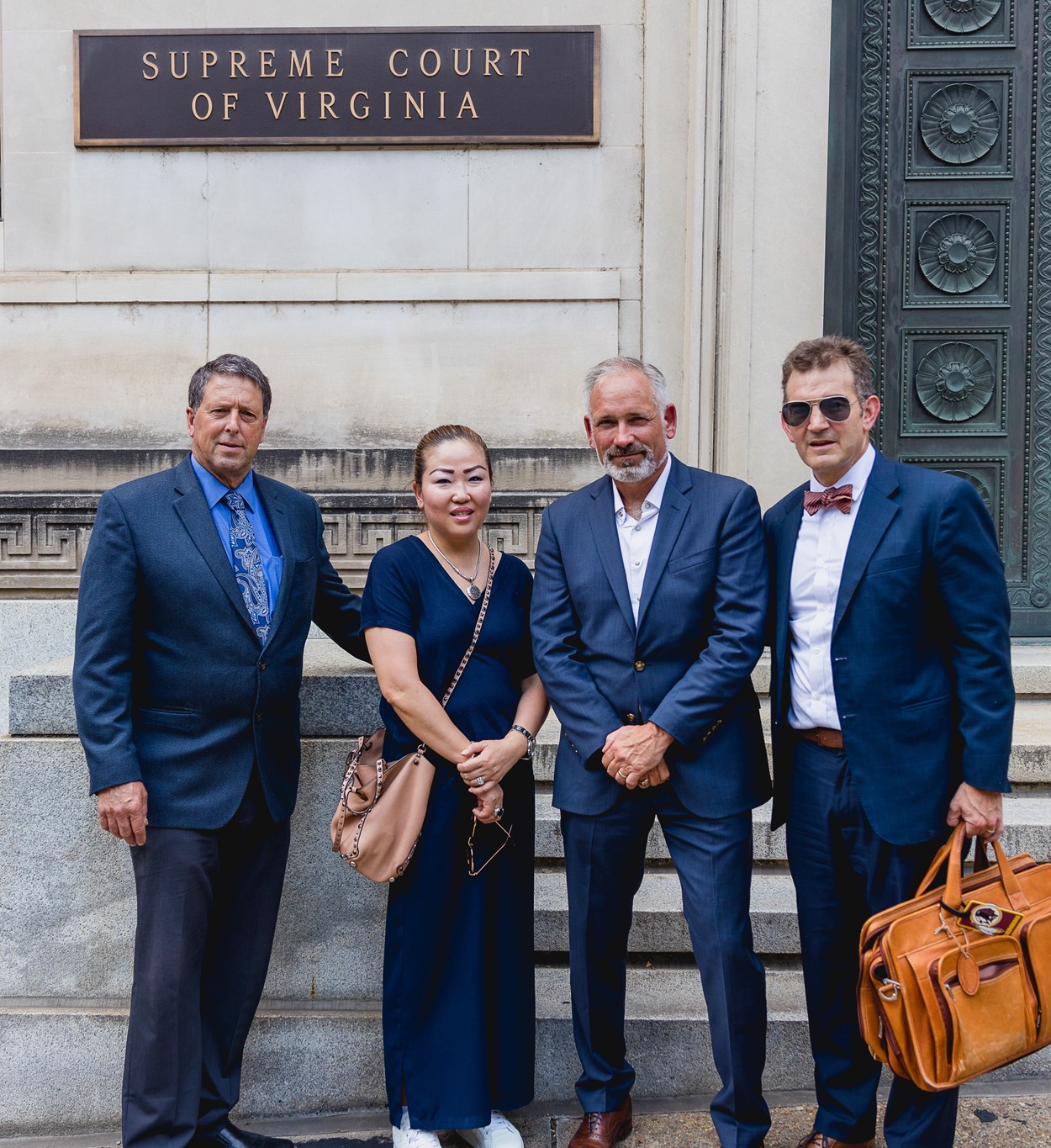 This COVID-induced tyranny has gone way too far. How much longer will we sit idle when businesses', individuals', and churches' rights are trampled, and while protesters and rioters are given a pass?
Lawsuits were filed today asking a Federal court and the Virginia Supreme Court for relief.… the lawyer representing my constituent in this case is not only one of the best in this area of law, but is a sitting Democratic Senator from Fairfax County, Chap Petersen!
---
Wednesday, June 3, 2020 3:07 PM
I have drafted a letter to the Virginia Board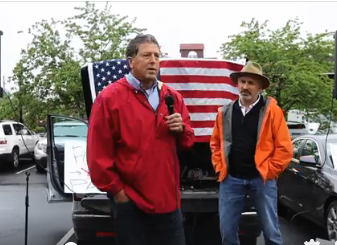 of Health that gives a snapshot of an argument that correctly challenges Governor Northam's Executive Orders and asks the Virginia Board of Health to take a couple of important steps.
First, under the law, the Virginia Board of Health is empowered to deal with health emergencies. That has not played out. Instead, just two men have taken control of every business, religious organization and household in Virginia; just two men, the Governor and the State Health Commissioner. That must end immediately.
Read more about how you can sign the letter here...
---
Tuesday, May 19, 2020 12:39 PM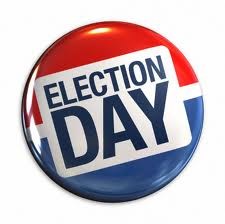 I just want to send a quick reminder of today's local elections, as well as one reason why these local elections are more important than ever before.
Today, May 19, elections are being held for Mayor and Town Council in Berryville, Hamilton, and Round Hill. (Middleburg is also holding their elections today, but is not in the 33rd House District). Only residents within town limits are eligible to vote.
---
Thursday, May 14, 2020 11:26 PM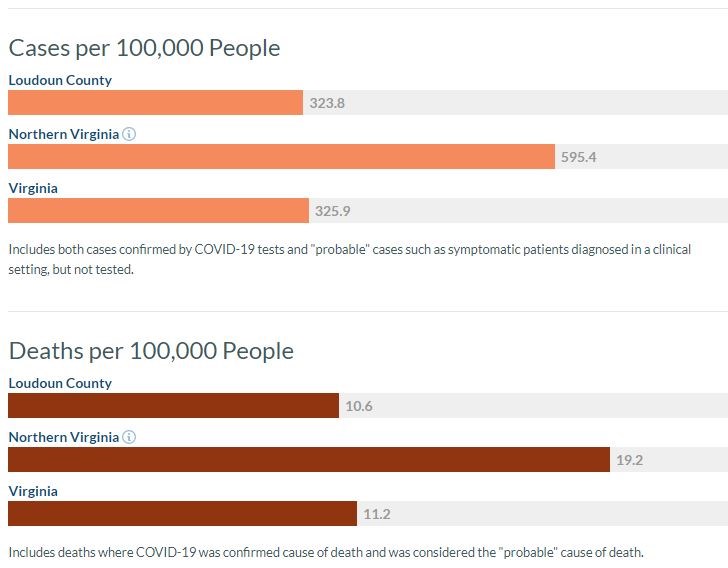 I hope you are coping well in this difficult situation the Coronavirus and Gov. Northam's actions have placed us in. Here are some updates on what I've been doing, as well as what you can do to help.
Action Items:
---
Tuesday, April 21, 2020 10:55 AM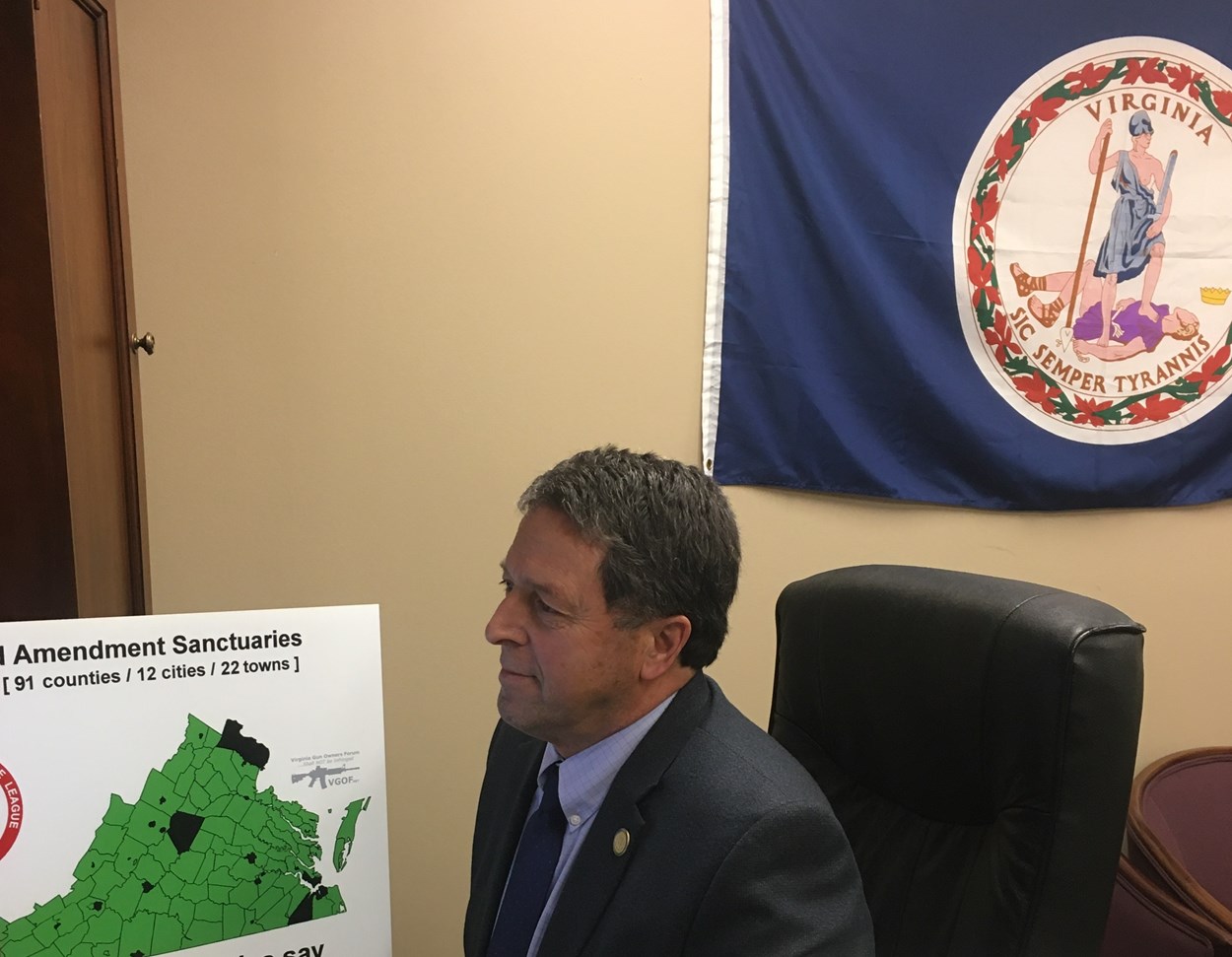 One need look no further than Virginia's flag to be reminded that historically the people of the Great Commonwealth of Virginia do not tolerate tyrants, big or small; tyrants are eventually put in their place....
As protests of patriotic Americans rise up across the country, demanding government back down and allow people to exercise good judgement and reopen, I sincerely hope and pray people will take to the streets in Virginia, peacefully, to let their voices be heard in protest to this unbearable tyranny and in defense of their inalienable rights to life, liberty and the pursuit of happiness. May we sustain President Trump's call to "Liberate Virginia", while maintaining common-sense precautions.
---
Friday, April 10, 2020 12:39 PM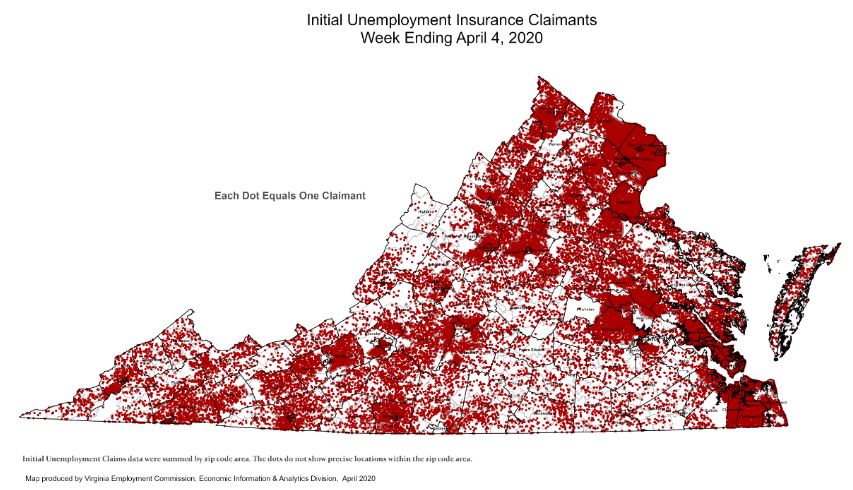 As of this morning, Virginia's COVID-19 statistics are 35,459 people tested, 4,509 cases, 772 hospitalizations, and 121 deaths. Those stats are tragic, and represent many lives changed and lost, but there are even bigger numbers to be concerned about. Yesterday morning we learned that over 300,000 Virginians have lost their jobs in the last three weeks alone (March 15-April 4).
---
Saturday, April 4, 2020 8:30 AM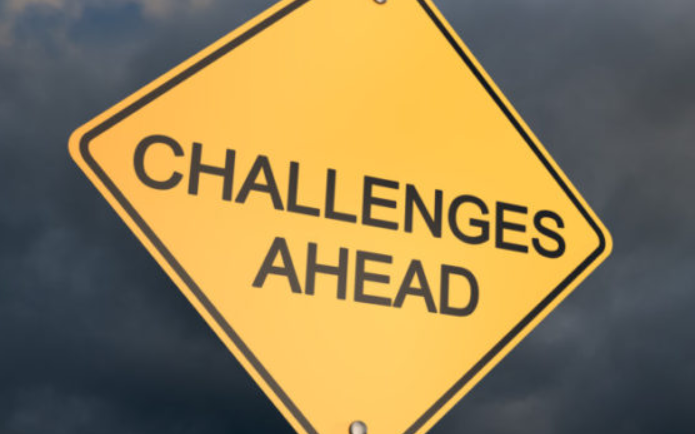 I hope you and your families are managing as well as can be expected in these trying times. I want to update you on my actions in response to the health and economic crisis, as well as some resources which are available to individuals and businesses. 160,000 of our friends and neighbors in the Commonwealth lost their jobs in the two weeks between March 15-28, and countless more this week. Virginia's biennial budget proposes significant spending that is non-essential and that must be curtailed. We need to stop any additional taxes and regulations that would stall a recovery.
---
Wednesday, April 1, 2020 12:56 PM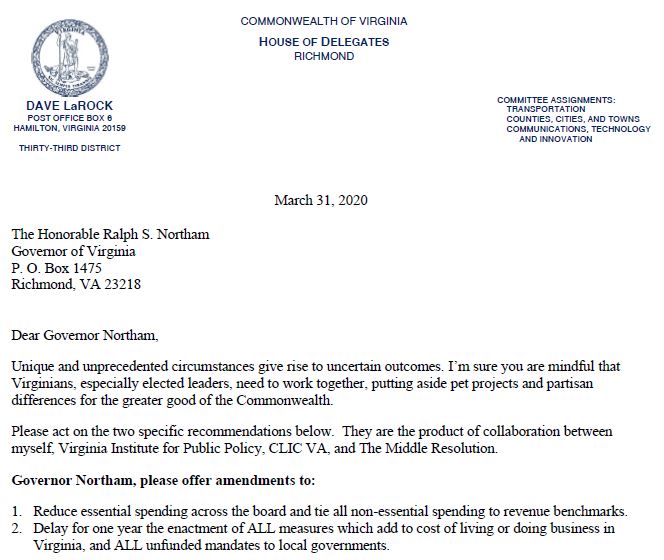 In a letter sent to Governor Northam Tuesday, March 31, 2020, Delegate Dave LaRock asked the Governor to amend the budget and delay enactment of numerous other bills which add costs and regulatory burden to businesses and residents.
The letter made these recommendations:
1. Reduce essential spending across the board and tie all non-essential spending to revenue benchmarks.
2. Delay enactment of ALL measures which add to cost of living or doing business in Virginia, and ALL unfunded mandates to local governments.
---
Monday, March 16, 2020 11:19 AM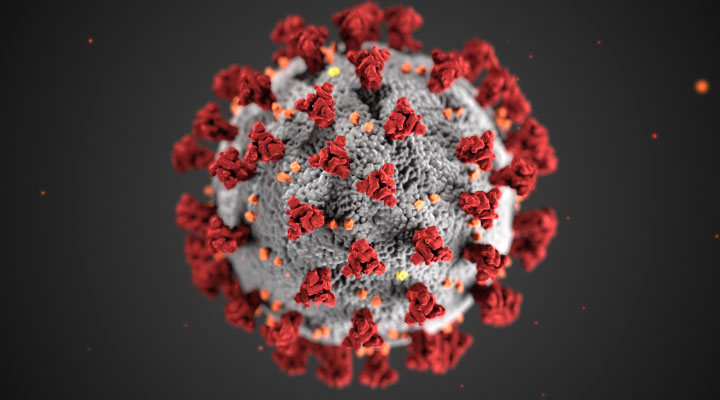 As you no doubt have seen, there's a great deal of concern in our community regarding COVID-19 (coronavirus), the respiratory illness that began in Wuhan, China and has now spread around the world. The Governor has issued a state of emergency for our Commonwealth and laid out additional steps Virginia is taking to limit the spread of the virus.
Currently, there are 45 confirmed positive cases of COVID-19 in Virginia, including five in Loudoun County. One Virginian has died from the virus, in James City County.
---
Saturday, March 7, 2020 3:13 PM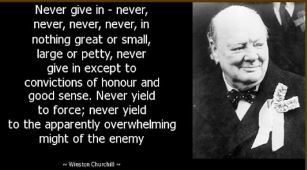 Before I dive into this summary of the homestretch week of the 2020 Session, let me make it perfectly clear where we stand. We have lost many battles this session, but this is a war that will continue, and I trust you to be as committed as I am to pressing ahead to retake the ground we've lost, or as the meme says, never give in!
---
Sunday, March 1, 2020 6:05 PM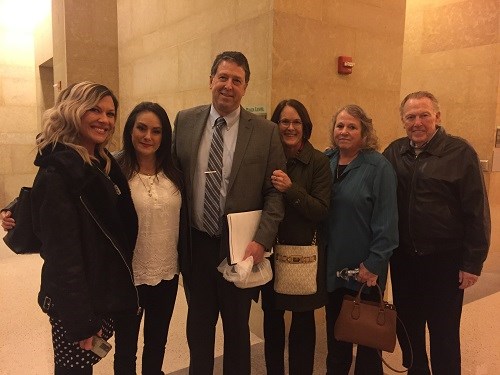 This has been a full week! Our second-to-the-last week is wrapped up and we have covered the spectrum on issues - from guns to religious liberty to property rights. It's been the usual uphill battle, but we have had a few moments of reprieve when moderates left the liberal camp to come alongside the conservative side of the aisle.
As I press on in this final lap, I hope you too will keep engaged with the issues before the General Assembly. We still have several important matters to address, including redistricting, massive tax hikes, and the state budget, that will greatly impact our Constitutional and God-given rights.
---
Sunday, February 23, 2020 12:05 AM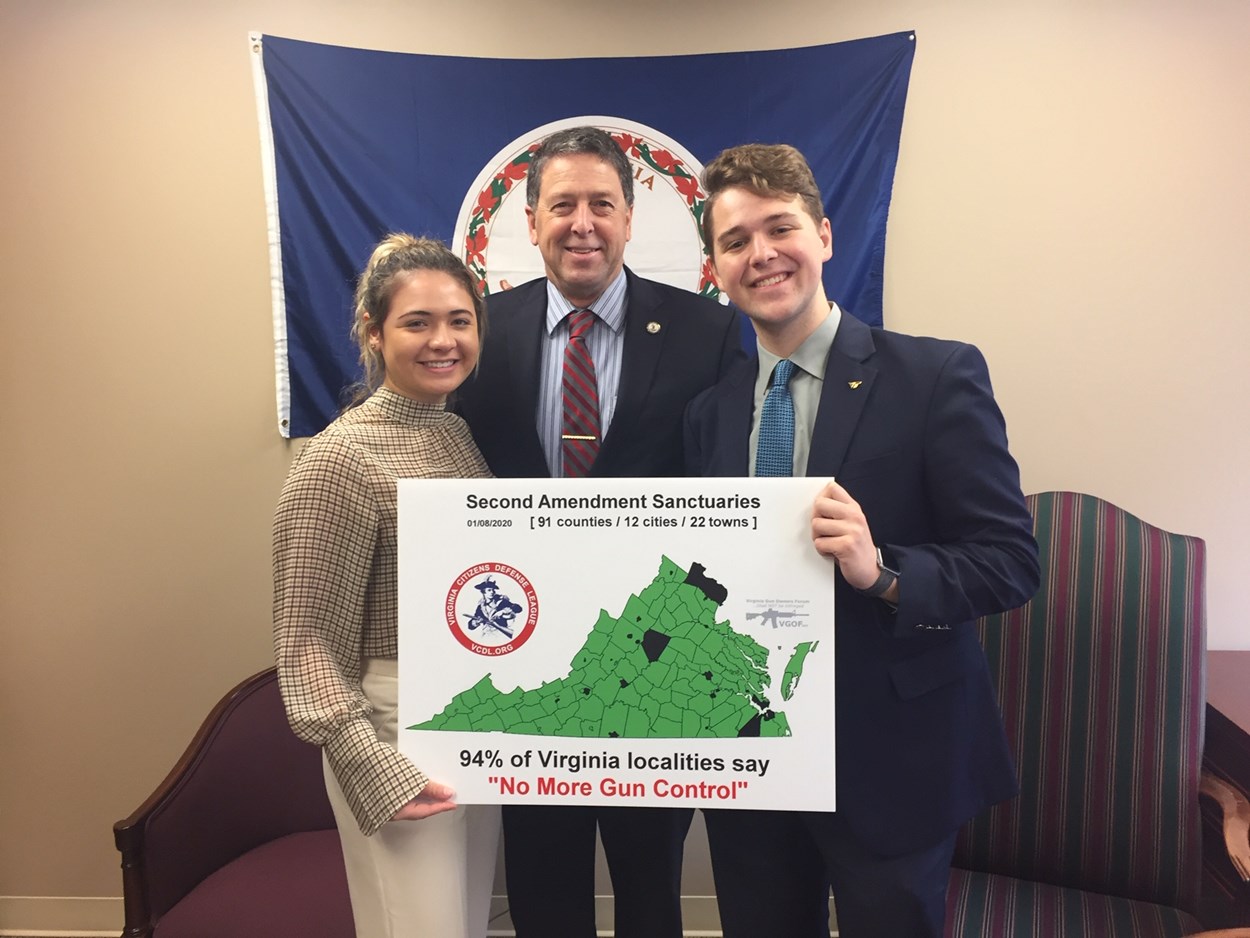 It is with hesitation that, again this week, I sound like a weatherman who only reports bad weather. There are some bad bills which have died, many only to be revived in some alternate form. The budget has some positives, but is jam packed with wasteful spending. All of my bills seeking to lower tolls, improve transportation and improve rural broadband have died at the hands of Democrats who would rather hurt their own constituents than act favorably on a Republican bill.
---
Monday, February 17, 2020 11:47 PM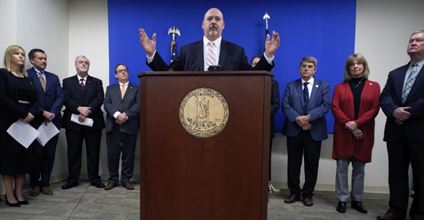 Let me explain the meaning of the subject line and put this 2020 Session in perspective.
Over and over, people in Richmond who are veterans to policy making, some I know well and others I don't, vent their frustration at the overwhelming volume of destructive legislation that is being rammed through the legislative process. Input from experienced stakeholders is routinely ignored, exorbitant costs to public and private entities disregarded, collateral damage and long-term consequences scoffed at; this is hard to witness.
---
Tuesday, February 11, 2020 6:37 PM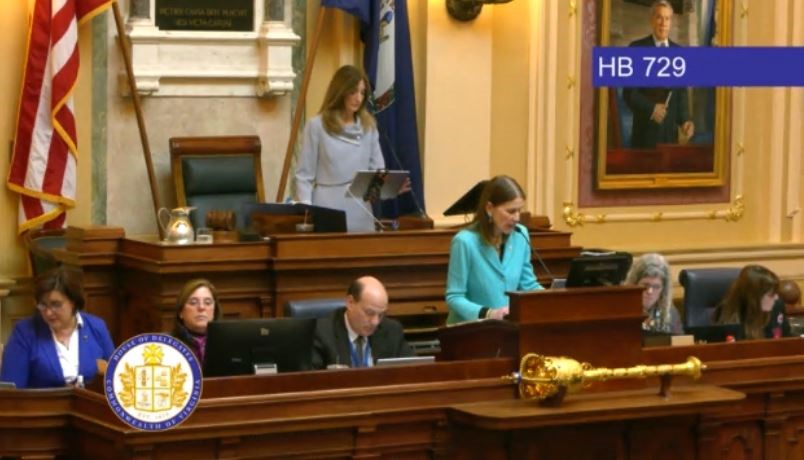 Today was the last day for the House of Delegates to pass House bills, with the exception of the Budget. Here are some examples of the harmful legislation which the new Democrat majority is ramming through already this year.
Taxes: Governor Northam's massive gas tax increase passed, as did large increases in the Northern Virginia TOT (hotel) and Grantors' taxes - with most of the revenue going to WMATA. Another bill would allow counties to increase taxes for cigarettes, admissions, meals, and lodgings without a voter referendum -- totaling up to $528 million. Another bill would allow localities to enact taxes on plastic bags.
---
Monday, February 10, 2020 5:04 PM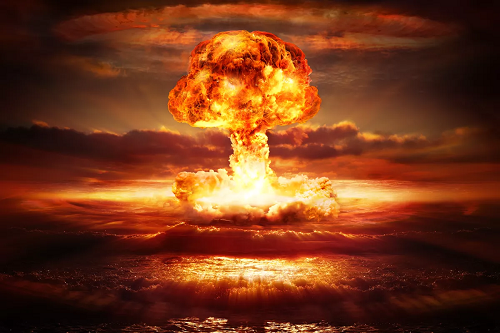 As we draw close to the midpoint if the 2020 Session, the daily floor calendar gets fuller and fuller. That might be good news if our work product in Richmond would move the Commonwealth in a positive direction. Instead, however, the destructive potential of the Democrat-controlled legislative agenda reaches critical mass and there is confusion and chaos; just like the proverbial dog that chased the car, grabbed a hold of the tire and wouldn't let go even though he was spinning out of control. Republicans are fighting against the relentless push to turn Virginia into a place people from California and New York will be calling the new extreme liberal stronghold.
---
Sunday, February 2, 2020 4:29 PM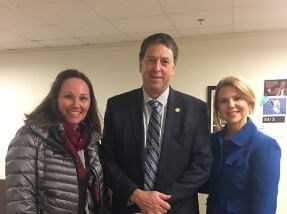 We have now wrapped up our fourth week of the 2020 Session, and the free-fall is fully underway. This coming week, we face five very full days as we head toward the deadline for voting on bills that will go over to the Senate.
During the past week, we voted on more than 200 bills on the House Floor, in addition to countless hours of discussion in committees and subcommittees. With all the activity this week, I have several wins to report to you – as well as a few losses after hard-fought battles.
---
Sunday, January 26, 2020 5:02 PM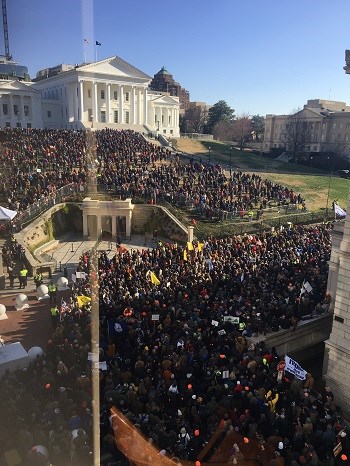 -- Tone-deaf Democrat Delegate Calls Them "Bullies"
The third week of the 2020 Session has concluded, and I wanted to take a moment to update you on the latest news from Richmond. This past Monday, January 20th, witnessed an unprecedented gathering of tens of thousands of gun rights activists assembled to assert their Second Amendment rights, as well as to lobby in opposition of gun control measures introduced by the Democrat-controlled House and Senate. I would like to emphasize my appreciation for those of you who took the time to speak with me and my staff on Monday, as well as express my commitment to making Virginia a safer place by protecting the rights of gun owners.
---
Saturday, January 18, 2020 12:05 PM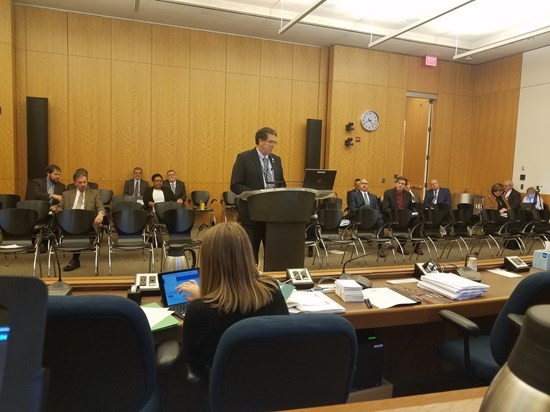 We've just completed the second week of the 2020 General Assembly Session, and I wanted to provide a quick update on what's been happening in Richmond. Thank you for the honor and privilege you have entrusted me with. Please keep me and all our elected officials in your prayers, especially these next several weeks.
---
Tuesday, January 7, 2020 2:35 PM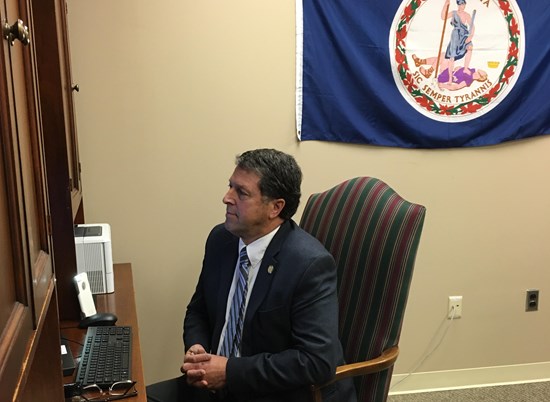 I headed down to Richmond this morning for what will almost certainly be a very difficult session of the legislature. Once the General Assembly convenes at noon tomorrow, I am prohibited from accepting donations, so I appreciate your contribution today. As the last Republican Delegate in Northern Virginia, I will continue to stand strong for our Conservative principles. Your support will help me keep communicating with you about issues of vital concern to our region.
---
Friday, January 3, 2020 6:12 PM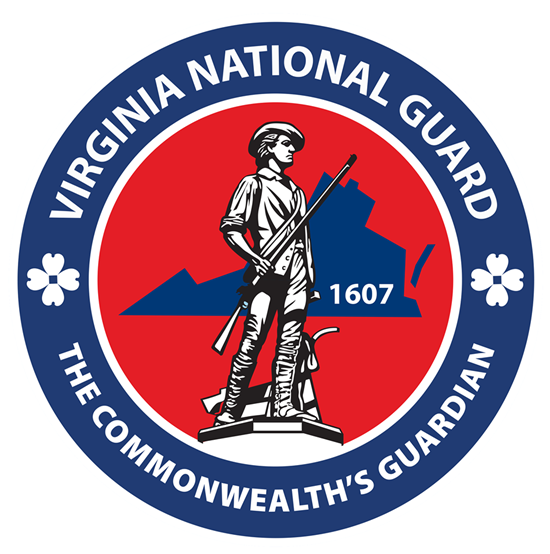 I have written a letter to Governor Northam asking him to meet with the wives of the Virginia Guard officers to explain how he specifically plans to take immediate action to deescalate this situation. I have been told by Michaela that this situation is harming careers and undermining the safety and peace-of-mind of families across Virginia.
---
Friday, December 20, 2019 5:46 PM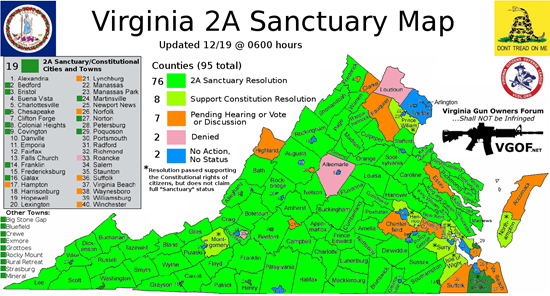 As we look forward to the 2020 Session of the Virginia General Assembly, please pray for our Commonwealth. Here are a few updates on issues which may be of interest to you:
2nd Amendment Sanctuary Resolutions
Parental Rights - Vaccinations
Loudoun Schools fundraising for the LGBT extremists, supported by your tax dollars
Bad Budget Proposals from Gov. Northam
More bad bills filed - by category
Merry Christmas from the LaRock Family!
---
Wednesday, November 27, 2019 6:35 PM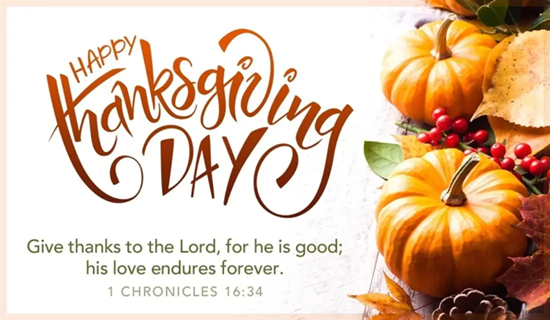 I wish you all the best on this Thanksgiving holiday. We have so much to be thankful to our Creator for, even in times like these when our national and Virginia political environment is turbulent. We are never alone. I'm looking forward to spending the next few days with family, celebrating all of God's many blessings he has given to us. I hope you are able to relax and enjoy time with family and friends. Thank you for the honor and privilege you have entrusted me with in allowing me to serve as your elected State Delegate.
---
Sunday, November 17, 2019 11:34 PM
With the election behind us, I've been able to focus more on what the future holds, and preparing legislation for the 2020 session of the General Assembly. As you can imagine, it will be more difficult to implement good policies in the next couple of years, but I'm hopeful that I can continue to make good progress on some of my ongoing efforts.
---
Wednesday, November 6, 2019 2:32 PM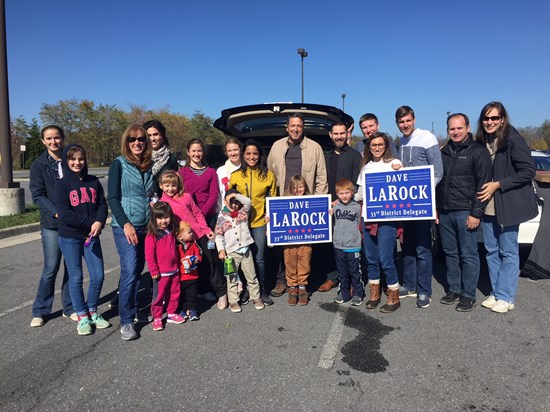 What's ahead for Virginia? I will make an optimistic forecast for conservatives. After mourning over unsuccessful contests fades, we will persevere, of that I am certain. The same love of righteousness that causes us to sacrifice so much in the face of horrible odds does not wither when a battle is lost, it will intensify. It is our faith in our Creator, our love for family, and, finally, the freedom that is ingrained in us that will never yield to those who would take away what God has given to us.
---
Monday, November 4, 2019 5:32 PM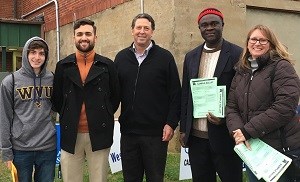 The 2019 election is upon us- tomorrow is the big day! Besides my own campaign, there are several other critical legislative and local races in our area.
We need volunteers to distribute Republican Sample Ballots at polling places from Leesburg to Winchester tomorrow. If you can help out, please let us know.
Thank you again for all your support, and let's all vote, pray and work hard for victory tomorrow!
---
Thursday, October 24, 2019 10:33 AM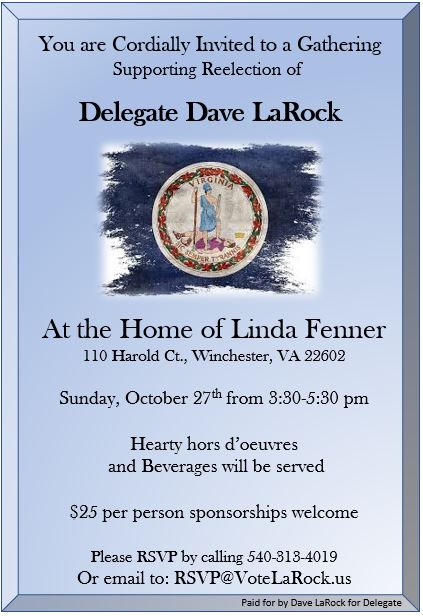 We are less than two weeks from Election Day, so here are 5 things to remember:
1. Please join us for an event Sunday in Winchester...
2. Let us know if you can help...
3. Midnight today- final fundraising deadline...
4. Please pray for our great Commonwealth...
5. Be sure to vote Republican absentee or on November 5th...
---
Monday, October 7, 2019 6:21 PM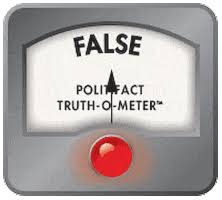 Okay, the subject is a bit of a stretch. He hasn't actually said anything yet...
RJ and Judy Hall are opening up their lovely home to help me pull together what we need to finish strong in my reelection campaign.

My dear wife Joanne is helping Judy Hall prepare some yummy appetizers and I promise not to talk long if you stop by.

I hope to see you there.

Details of the event and how to RSVP are here!
---
Monday, September 30, 2019 7:21 PM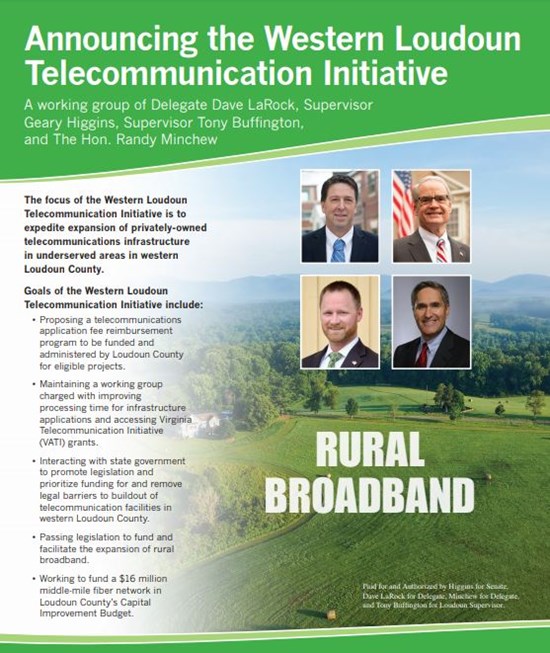 A working group of Del. Dave LaRock, Supervisors Geary Higgins and Tony Buffington and The Hon. Randy Minchew announced today a collaborative effort called the Western Loudoun Telecommunication Initiative.
The focus of the WESTERN LOUDOUN TELECOMMUNICATION INITIATIVE is to expedite expansion of privately-owned telecommunications infrastructure in underserved areas in western Loudoun County.
---
Monday, September 30, 2019 11:14 AM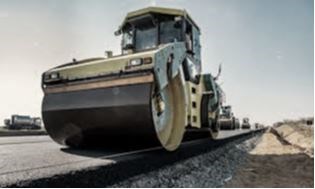 This 2019 election is a high-stakes contest, and we are all in. Joanne and I go out with our teams several days a week meeting folks at their homes. We average 8-10 miles walked and hundreds of stairs on any given Saturday because it matters so much that we hold this seat.
---
Friday, September 27, 2019 11:38 PM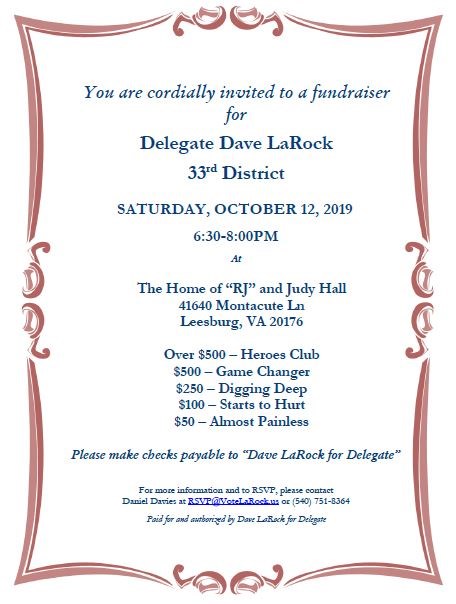 We're entering the final sprint, with less than 40 days to the finish line on Election Day. It's been busy and the events are many. I would be honored to have you join me at RJ and Judy Hall's home just North of Leesburg for some food, fellowship and updates on the campaign.
---
Friday, September 20, 2019 6:01 AM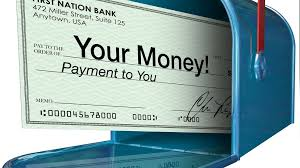 During the 2019 General Assembly Session, the Republican-led General Assembly fought tooth and nail against Democrats just to give your money back to you. Anticipating the effect of the Trump Tax Reform, we set aside nearly $450 million for a Taxpayer Relief Fund to give money back to the hard-working families who earned the money in the first place. This decision is a perfect example of how we as Republicans respect your right to keep the fruit of your labor (your money), and will go to bat for you.
---
Friday, August 23, 2019 6:00 AM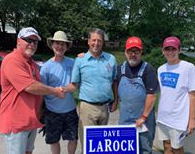 Election Day is approaching, and I want to thank the many people who have been so generous to share hard-earned dollars with my campaign. We use that money frugally. As I go to homes around the 33rd District, lots of people are not yet thinking much about the election. With the financial support you send, we purchase the resources we need to draw voters in.
---
Tuesday, August 13, 2019 6:00 AM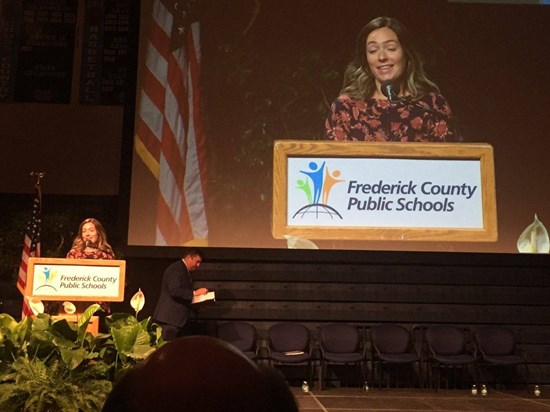 It's back-to-school and off-to-college time! I'm thrilled to share some great news about Virginia K-12 and higher education. I've served on the House Education Committee for five years and seen firsthand the long-term Republican commitment to education -- both quality and safety. This commitment is paying big dividends, and it shows.
---
Friday, August 2, 2019 3:13 PM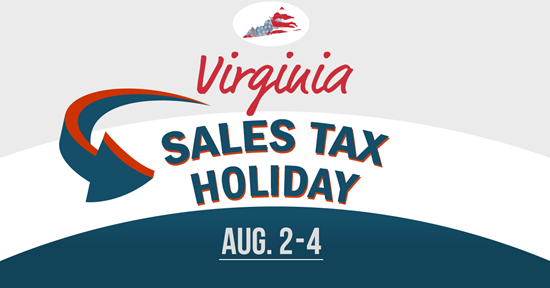 Virginia's annual Tax Free Weekend is running now through 11:59pm Sunday, Aug. 4.

During the Virginia Sales Tax Holiday, you can buy qualifying goods such as school supplies, clothing, footwear, hurricane and emergency preparedness items, and Energy Star™ and WaterSense™ products without paying sales tax.
---
Monday, July 29, 2019 6:29 AM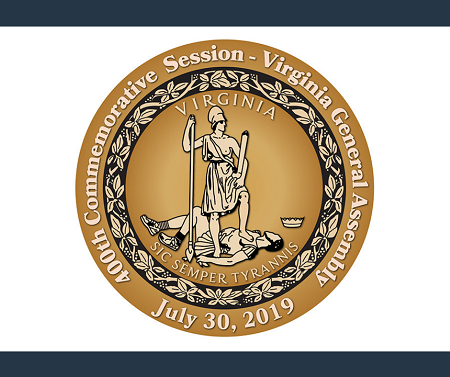 Did you know that the Virginia General Assembly is the longest-continuously-operating legislative body in the Western Hemisphere? On December 6, 1606, the journey to Virginia began on three ships: the Susan Constant, the Godspeed, and the Discovery. In 1607, 104 English men and boys arrived in North America to start a settlement. And so it began. On July 30, 1619, newly appointed Governor Yeardley called for the first representative legislative assembly. This was the beginning of representative government that is now the Virginia House of Delegates. Despite enormous adversity, the settlers stayed the course or died trying.
---
Tuesday, July 16, 2019 6:28 AM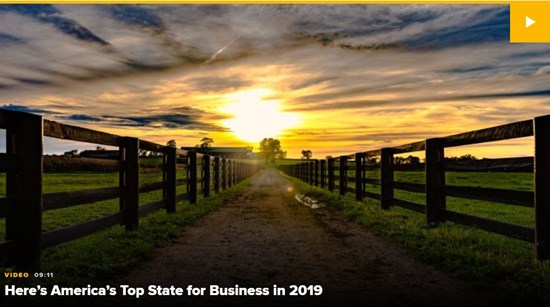 You may have heard that CNBC just named Virginia the Best State for Business in the Country, a great sign for our strong economy and the future of our Commonwealth.
In related news, we learned this week that Virginia ended FY2019 with a $778 million surplus, most of which will be sent back to taxpayers this fall. This is great news for Virginia's middle-class families. This surplus means that Virginia taxpayers will get their $110 or $220 rebate checks in October, as planned.
---
Saturday, July 6, 2019 11:04 AM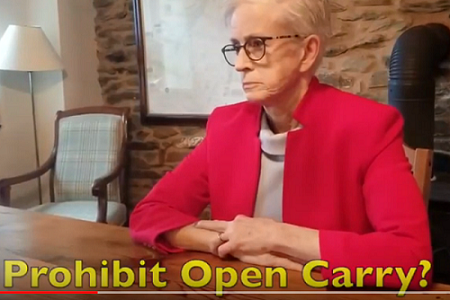 On this Independence weekend I am preparing for the July 9th Special Session called by Governor Northam. He is wasting $50,000 a day for the sole purposes of hammering away at our constitutionally protected right to self-defense and scoring political points.

I'll be pushing to protect the right to protect self and family even in public buildings.
---
Saturday, June 29, 2019 11:30 AM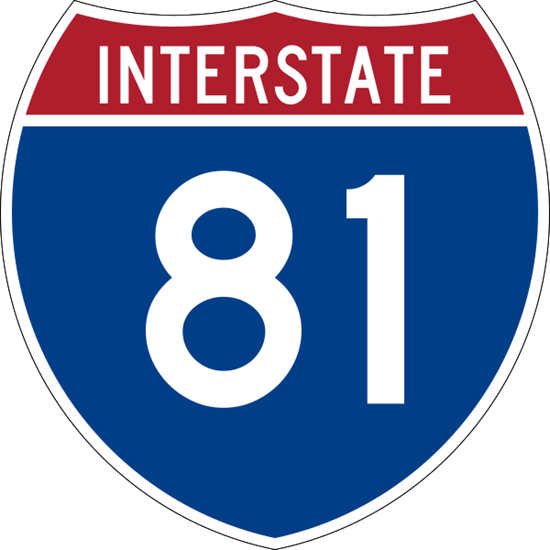 The new 2.1% Regional Gas Tax for the I-81 Corridor goes into effect July 1, 2019. The I-81 Committee will begin meeting soon to prioritize and plan about $2 billion in projects to be completed over the next ten years, starting with the projects included in last year's plan. And with new dedicated funding for the corridor, our Congressional representatives are working to bring additional funding to make more improvements even faster!
Read more about the revenues dedicated to the I-81 Corridor, and what projects will be funded, here....
---
Friday, June 28, 2019 4:24 PM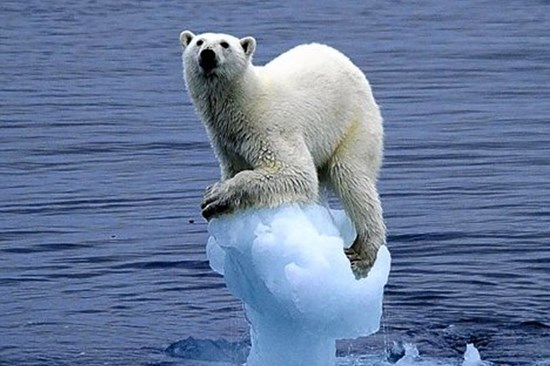 My Democrat opponent is bringing in lots of out-of-state money and it looks like she has volunteers from out-of-state canvasing for her already.

So if you find the thought of NOT having Dave LaRock on your side in the 2020 session unBearable, please help me fight back to hold this seat.
---
Thursday, June 20, 2019 1:21 PM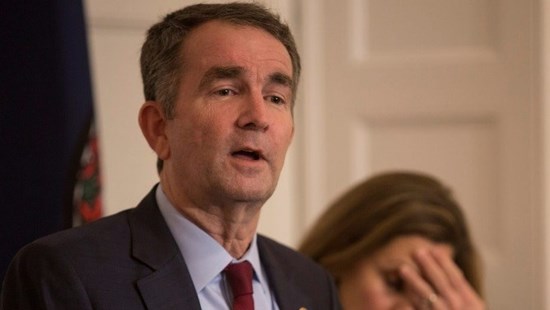 Governor Northam has set the date of the Special Session for Tuesday, July 9th. The terrible shooting incident that occurred in Virginia Beach is still painfully fresh in everyone's mind, especially the 12 families that lost loved ones.

How much thought went into this? Probably about as much forethought as he gave before offering to do the Moonwalk in a press conference. If only his wife had let him do it!
---
Monday, June 17, 2019 4:00 PM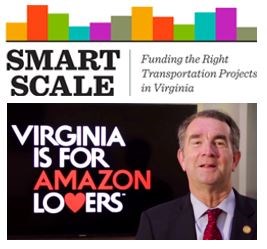 Delegate Dave LaRock, Speaker of the House Kirk Cox, Delegate Tim Hugo and other co-patrons of Virginia's landmark transportation reform legislation, House Bill 2 (HB 2) from the 2014 session, sent a letter to the Commonwealth Transportation Board (CTB) on Friday, outlining concerns that the CTB's action this year on directing state transportation funding violates the legislative intent of HB 2 and other legislation.
Read the full press release here...
---
Wednesday, May 29, 2019 11:33 AM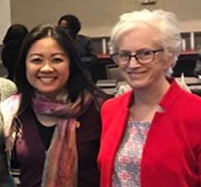 You're not going to believe this!
Remember Del. Kathy Tran? The Fairfax Democrat who sparked a worldwide firestorm when she tried to pass a bill that would allow a woman to request an abortion for virtually any reason even as she was going into labor?
You would have thought my opponent, Mavis Taintor, might have realized this extreme anti-child bill is a bad idea.... NOPE! Some people are just tone deaf.
---
Friday, May 24, 2019 2:27 PM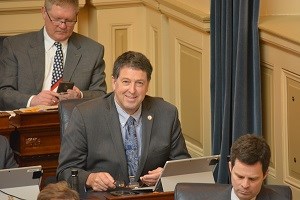 After spending most of January and February looking out for you in Richmond as your elected delegate, I've been back home working intently to untangle the state road funding boondoggle that is shortchanging our region in a big way. It's been busy; because, as you probably know, I am the last Republican delegate representing Loudoun County. I have been nominated by the Republican party to run for re-election, so I will be working hard campaigning this summer.
---
Tuesday, May 14, 2019 2:31 PM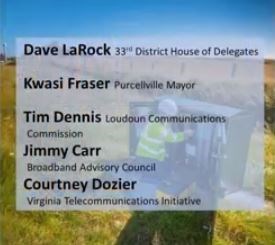 Broadband facilitates business activity, education, entertainment, healthcare, and other vital services available through the internet. Meeting with the public in this broadband town hall, and others in the future, will help identify and address the need to deploy broadband into all rural areas in the district. I hope constituents will come out to this event to be updated on the efforts to extend broadband throughout the district and to share insights on their needs and ideas.
---
Monday, May 13, 2019 2:45 PM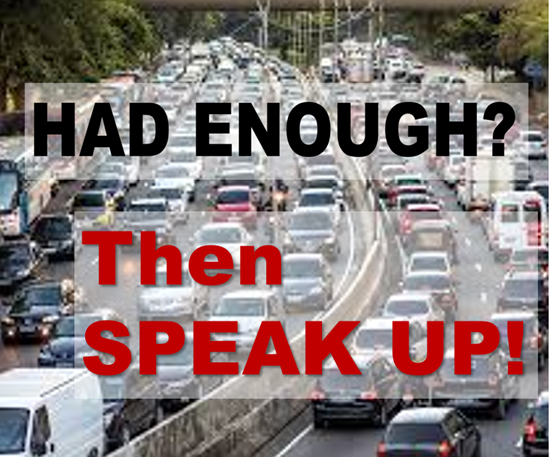 In January of this year, the Northam administration announced their recommendations for another two years of state funding for transportation projects. Unfortunately, they recommended sending 92% of the money allocated in Northern Virginia to transit projects. A public hearing on these funding allocations will be held tonight, and I intend to voice my objections to the recommended project list and demand the monies be disbursed on a revised and fair set of recommendations, and hope many others will do the same!
---
Friday, May 3, 2019 3:46 PM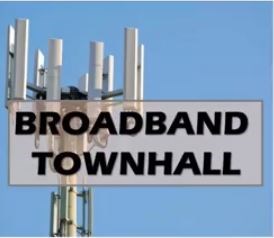 Delegate Dave LaRock and Purcellville Mayor Kwasi Fraser announced today that they will be hosting a "Broadband Town Hall Meeting." The event will take place at the Carver Center in Purcellville, with doors opening at 6:30pm, and formal presentation and discussion from 7:00 - 8:30 pm.
The event will bring state and local elected officials together with the public and representatives of broadband providers in the area.
---
Friday, April 26, 2019 12:20 PM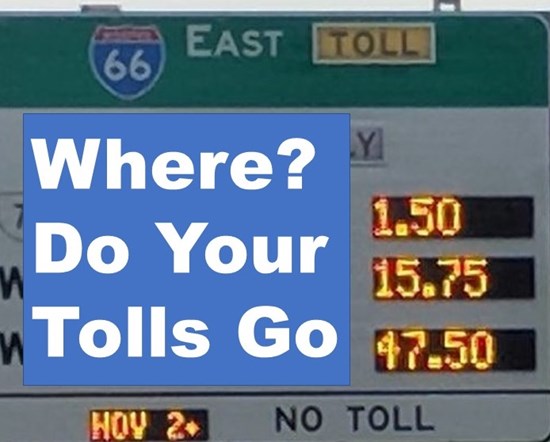 As you know, I've opposed the tolls on I-66 Inside the Beltway (ITB) ever since Gov. Terry McAuliffe first proposed them in 2015.
Over the first two years of the program, while about $17 million in new bus service in Loudoun, Prince William and Fairfax has been funded with the I-66 ITB tolls, a lot of projects with, shall we say, "less obvious" benefits have also been funded.
Allocation of the next year of your toll money to various projects by the NVTC will be up for public input at two upcoming meetings. Once again, there is a good possibility that millions of dollars will go to program admin, advertising (trying to get people to abandon their cars for transit) and buying bikes.
Read more here...
---
Tuesday, April 16, 2019 12:47 PM
"Northern Virginia's notorious congestion will not go away if 70% of the estimated benefit of projects comes from Land use, Economic Development, and Accessibility; with another 18% from Environment," said Del. Dave LaRock. "I am pressing for a thorough revision to the Smart Scale process to significantly increase the weighting of congestion relief and get this rating program fixed and functioning so our precious dollars benefit drivers and not developers."
---
Monday, April 1, 2019 4:17 AM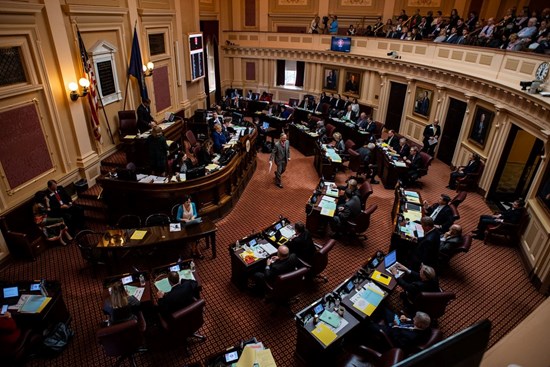 On Wednesday, the Virginia General Assembly returns to Richmond for the Reconvened Session.
One of the measures Gov. Ralph Northam (D) has sent down for our consideration comes at the request of Sen. William M. Stanley Jr. (R-Franklin): a budget amendment that would end the punitive practice in Virginia of suspending a driver's license for unpaid court fines and fees. This initiative seeks to strike a meaningful balance between ensuring accountability within our laws and providing a common-sense path for hundreds of thousands of Virginians toward redemption.
---
Friday, March 29, 2019 11:34 AM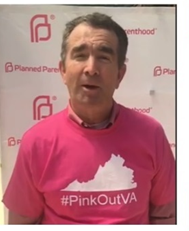 I just found out that Governor Northam vetoed the one life-saving measure to pass through the Virginia legislature in the 2019 session. First, thank you to all those who have put me in a position to fight for innocent life. My budget amendment prohibits taxpayer funding of abortions which target not just any helpless baby, but specifically babies who MAY have a disability. I was thrilled when it passed the House and Senate, as Virginia taxpayers have been paying for about 25 of these abortions each year.
---
Saturday, March 23, 2019 2:46 PM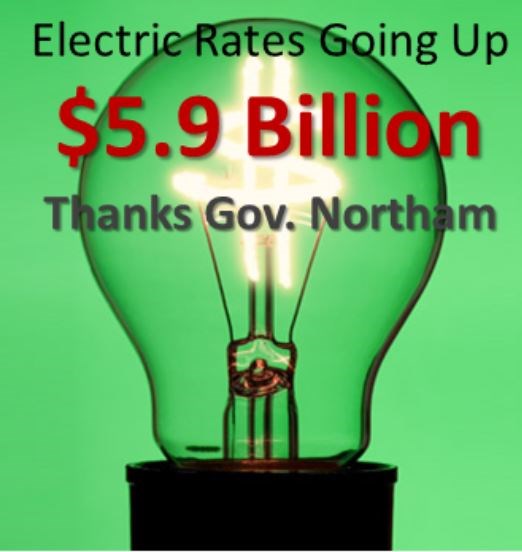 Democrats are pushing another set of policies which harm everyone, especially low-income families.
Some would have us believe, that without sweeping, costly changes to how we live our everyday lives, we will not survive. These are the schemes of climate alarmists.While fear may be a strong motivator, truth is the enemy of the climate alarmist scheme. Several Democrat Delegates promoted a Virginia version of the Green New Deal. Republicans defeated it.

My friend, Del. Charles Poindexter, passed two bills which I co-patroned to block Gov. Northam from wasting taxpayer dollars by dragging Virginia into horrible agreements with liberal Northeastern states. Gov. Northam vetoed those bills.
---
Friday, March 8, 2019 2:24 PM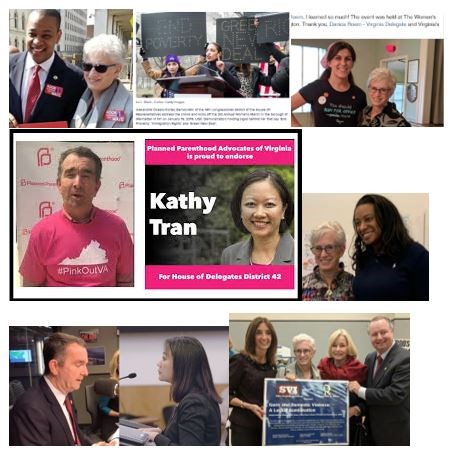 How do we get to the point where elected officials are promoting repulsive acts such as infanticide?

How could a young mother introduce and advocate for legislation removing restrictions on abortion up until a baby is being born?

Are we so close to the tipping point where we cannot pull back from the destructive, extremist, illogical push into socialism?
---
Sunday, February 17, 2019 11:31 PM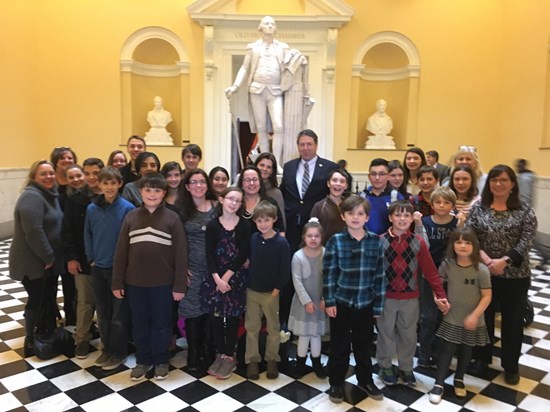 The 2019 General Assembly session is entering its final week! It's hard to believe the session is almost over, but let me say it has been an honor once again serving you in the House of Delegates. Even though it's our last week, we still have a lot to do. There are have hundreds of bills to vote on and send to the Governor's desk, plus conferees are making final adjustments to the budget.
Here are some recent highlights...
---
Saturday, February 2, 2019 6:30 PM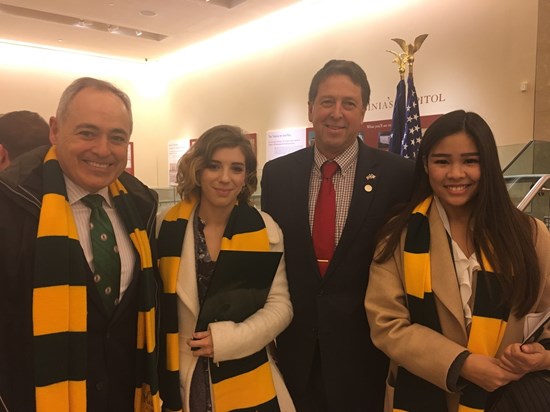 What a week last week was in the General Assembly. The 2019 session is nearly at our halfway mark, known as crossover! The House has completed Committee action on its own legislation (except the budget) and we are making progress on several key issues and will soon begin considering legislation passed by the Senate. Last week was a very busy one for my legislation, as I presented over a dozen bills and budget amendments in various subcommittees and committees, and on the floor.
---
Sunday, January 20, 2019 11:11 PM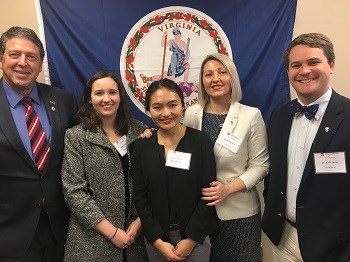 The 2019 General Assembly session is in full swing now as the first pieces of legislation have already passed the House! This is our short session and things always seem to move so much faster during the 46-day session. Our Republican team is focused on protecting taxpayers from a hidden middle class tax hike, Defending our 2nd Amendment rights, and advancing pro-business policies. My first bill is headed to the House floor, and I introduced numerous bills and budget amendments of interest to the 33rd District this week as well.
---
Sunday, January 13, 2019 11:34 AM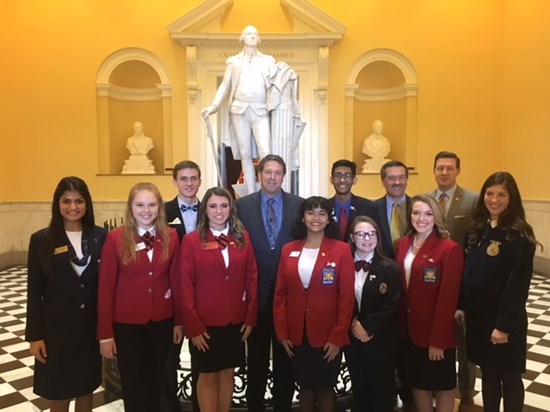 It is the beginning of a new year and that means that the General Assembly Session is here. We gaveled into the 2019 Session in Richmond on Wednesday of this week. I am excited for the year we have ahead of us.

This session is a non-budget year which means it is a short session of only 46 days. But I expect we will be just as productive as we are in budget years.
---
Tuesday, January 8, 2019 2:59 PM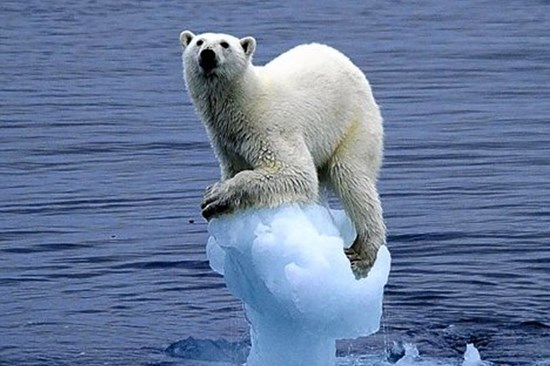 Please help support me, the endangered Northern Virginia Republican Delegate. Once the General Assembly session opens tomorrow, I will be prohibited from fundraising until February 24th. Meanwhile, my opponent will be free to solicit unlimited funds from her out-of-state friends, family, and liberal interest groups. Don't wait, or it may be too late. Please donate before midnight.
---
Monday, December 31, 2018 2:35 PM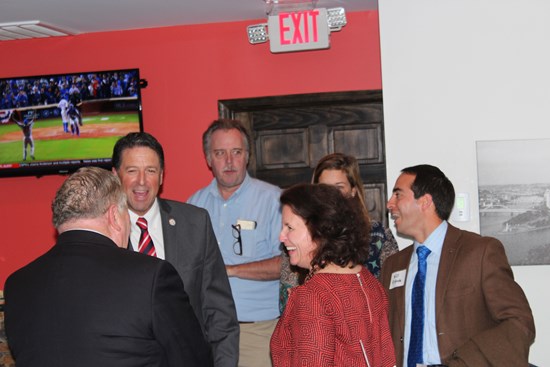 In the 2018 session of the Virginia Legislature, we got a glimpse of the extreme anti-business, anti-family policies that will go forward if we do not maintain and rebuild our narrow Republican majorities.

As Virginia elections are increasingly influenced by liberal national interest groups and big donors, running a successful grassroots campaign requires more support from folks like you.

Losing stinks, so let's win!
---
Thursday, December 20, 2018 3:13 PM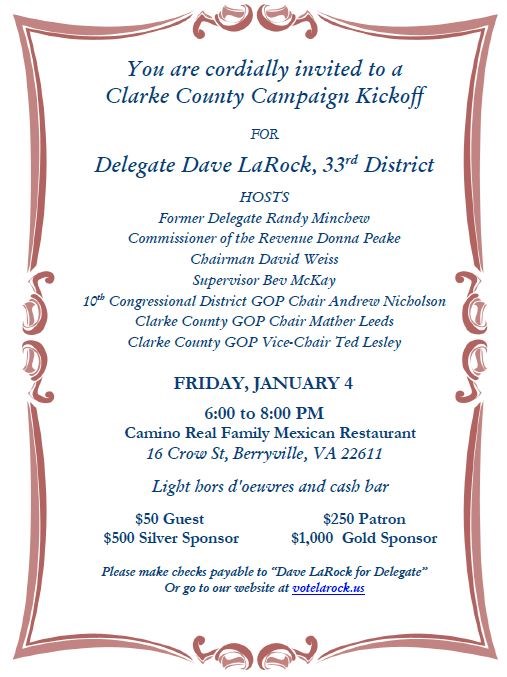 We've nailed down the locations and times for my upcoming 2019 Campaign Kick-off events in Frederick, Clarke, and Loudoun Counties.

I've been working hard for you over the last several years and I hope to have your continued support. Click on the images below for details on the three events we have planned- I hope to see you at one or more of these!
---
Wednesday, December 12, 2018 3:39 PM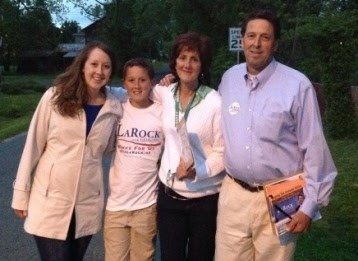 Five years ago, when I first ran for the House of Delegates, we pitched this idea:
"The people of the 33rd House District deserve conservative leadership they can trust."
Five years later, I'm glad to say there is plenty of proof that my team and I work very hard and have a lot to show for it, and most important, my constituents, the people who put me in this job, know they can trust me.
My campaign will be holding a campaign kick-off fundraising event in each of the three counties I serve.
---
Tuesday, December 4, 2018 3:57 PM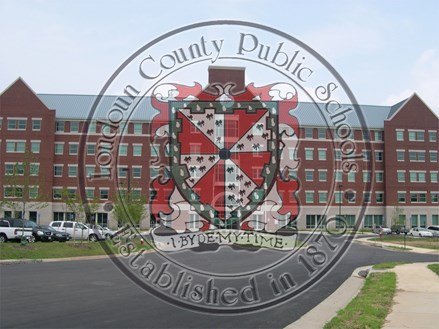 I want to give you a quick heads-up regarding two meetings this evening, and one next week, in Loudoun County which include issues of concern to many in our community.
Loudoun County Board of Supervisors Meeting at 5pm this evening; agenda includes modification of the firearms ordinance
Loudoun County School Board Legislative & Policy Committee: 5:30pm this evening Meeting of to discuss "clarifying" controversial language pertaining to homeschooling under the Religious Exemption law.
Dec. 11, 4:00pm Meeting of full Loudoun County School Board to possibly include a vote on closure of two Western Loudoun community schools.
---
Friday, November 30, 2018 3:03 PM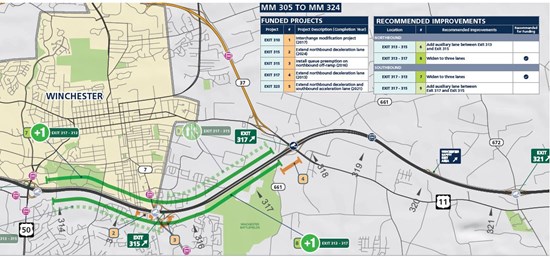 Today, the Virginia Department of Transportation notified Del. LaRock and other local leaders that widening of I-81 between Exit 313 (Rt. 17/50/522, Millwood Pike) and Exit 317 (Rt. 11, Martinsburg Pike) will be recommended for funding at the December 4-5 meeting of the Commonwealth Transportation Board (CTB)
Read more here....
---
Monday, November 26, 2018 4:28 PM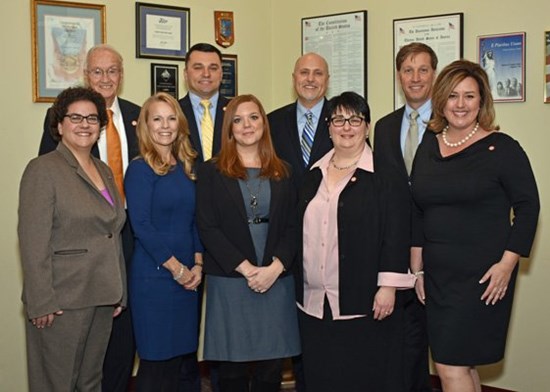 On November 13th, the Loudoun County School Board adopted their legislative agenda for the upcoming General Assembly 2019 session. They adopted some policy positions that should concern all of us. Please email the entire School Board, and call your at-large and district school board members today and ask them to reconsider the legislative program. This action would need to be taken at their meeting tomorrow. You can also speak to the school board during the public comments period of their meeting at 6:30 p.m. on November 27 at 21000 Education Court, Ashburn.
---
Tuesday, November 13, 2018 3:26 PM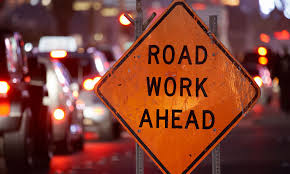 Senator Richard Black, Purcellville Mayor Kwasi Fraser and I invite you to a "Western Loudoun Transportation Town Hall Meeting." The event will take place at the Carver Center in Purcellville, with the formal presentation and discussion 6:30- 8:30pm.
The meeting's primary emphasis will be on planned improvements to Rt. 7, Rt. 9, Rt. 287 and Rt. 7-Business that impact the daily commutes of Western Loudoun residents, particularly those in the Towns of Purcellville, Round Hill and Hamilton.
---
Wednesday, October 17, 2018 11:33 AM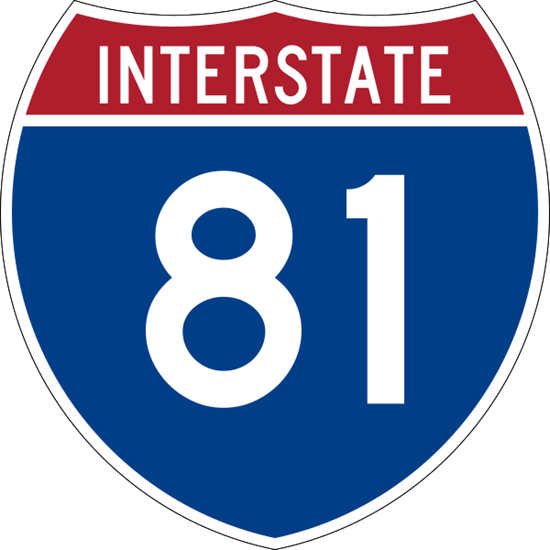 I want to bring your attention to two important opportunities today and tomorrow to learn about, and provide input on, important transportation projects in the 33rd District.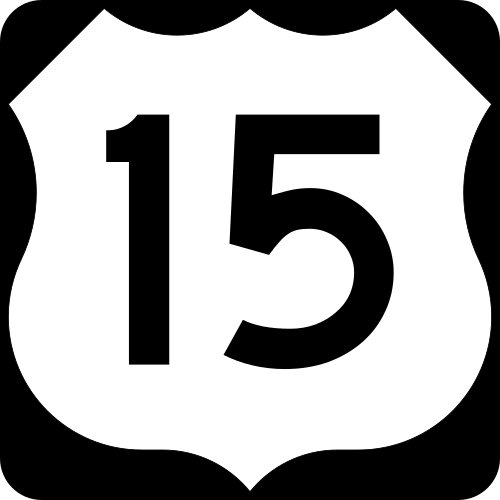 Two long-overdue projects, one on each end of the 33rd District, are at key decision points, and we need you to support improvements!
Click below for more information on the proposals and how you can help them move forward.
---
Tuesday, September 11, 2018 9:39 PM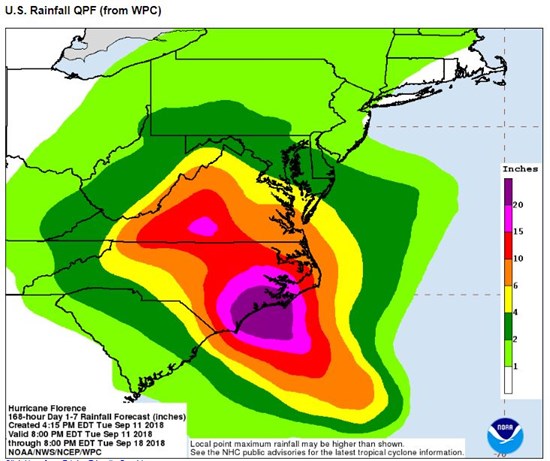 Hurricane Florence is making her way to the East coast later this week. The current track of this storm is very likely to cause significant issues in Virginia.

Here in the Northern Virginia and the Northern Shenandoah Valley, the current forecast is improving, but we could see widespread flooding, damage to roads and infrastructure and major power outages. The time to start preparing for this storm is now.
---
Tuesday, July 3, 2018 12:27 PM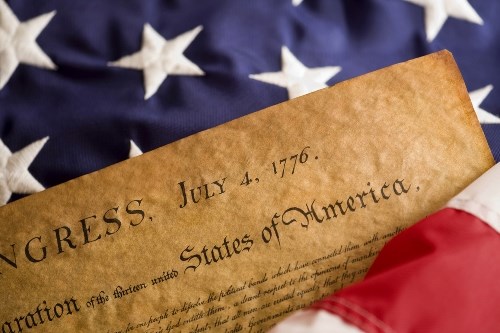 Understanding American history requires going deeper than names and dates. Our courageous Founding Fathers pledged to risk "...our Lives, our Fortunes, and our sacred Honor..." because they understood freedom and where it comes from; understanding why is very important for us today.

On July 4th, 1776, the Continental Congress formally adopted the Declaration of Independence, which had been written largely by Thomas Jefferson. Though the vote for actual independence took place on July 2nd, from then on, the 4th became the day that was celebrated as the birth of American independence.
---
Wednesday, June 20, 2018 11:39 AM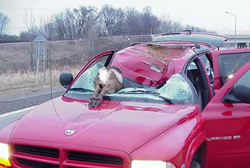 Tomorrow, Thursday, June 21, the Loudoun County Board of Supervisors (BoS) will consider a proposal from Supervisor Kristen Umstattd (D-Leesburg) to amend the Loudoun County ordinance dealing with the discharge of firearms, which will effect both hunting and shooting. If this passes, there are likely to be serious consequences.
---
Friday, May 4, 2018 1:47 PM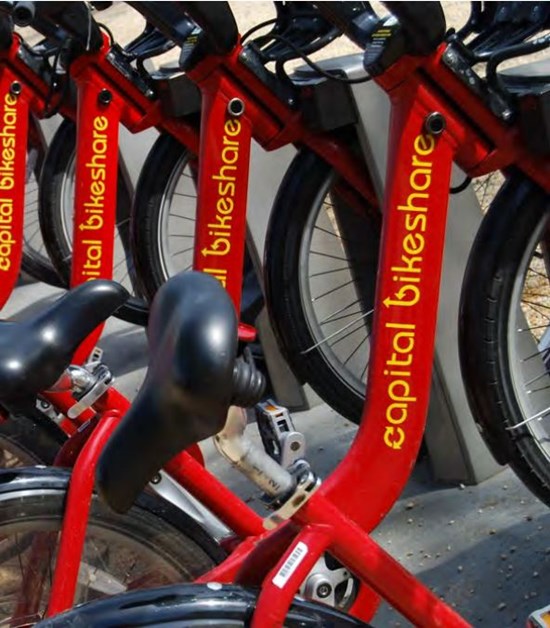 Last night, Del. Dave LaRock was the only Northern Virginia Transportation Commission (NVTC) member to vote against the plan to spend I-66 Inside-the-Beltway toll revenues. The NVTC voted to fund 15 projects, including two projects which scored only 8/100 and 13/100 on the total benefit criteria set by the NVTC, $400,000 to "manage" the program, over $500,000 for bike racks and bike sharing, and $750,000 in "outreach" propaganda to try to convince people to use transit.
---
Friday, April 20, 2018 6:23 PM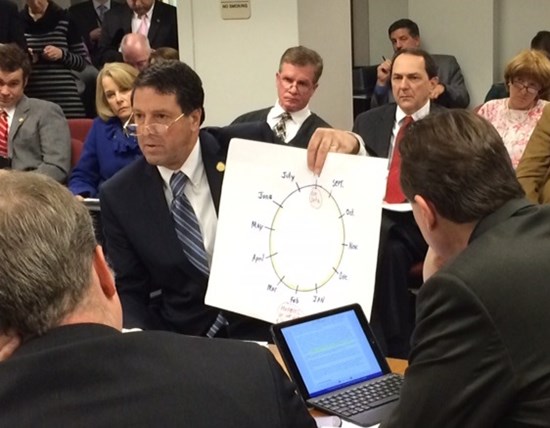 House Speaker Kirk Cox has announced his appointment of Delegate Dave LaRock to serve on the Joint Commission on Transportation Accountability. Del. Dave LaRock said, "This additional role will allow me to provide further oversight to ensure that transportation agencies and funds are used to best meet the needs of our Commonwealth. Under Republican leadership, we have made great progress reforming transportation in the Commonwealth, and I look forward to further improvements."
---
Tuesday, April 10, 2018 4:51 PM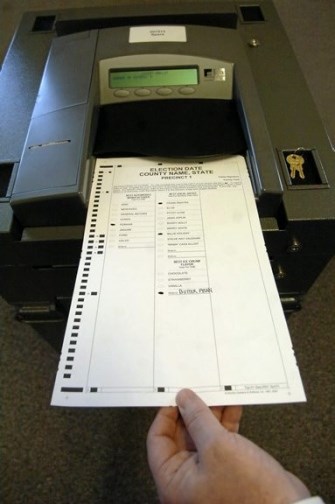 Yesterday, Gov. Ralph Northam vetoed Del. LaRock's HB 1167, a bill to allow greater efficiency in voter roll maintenance. The Governor's veto statement, however, shows that he was either misled as to the bill's effect, or is trying to make it difficult and time-consuming for local registrars to clean up voter rolls. The vetoed legislation was supported by the Voter Registrars Association of Virginia.
---
Monday, March 12, 2018 1:24 PM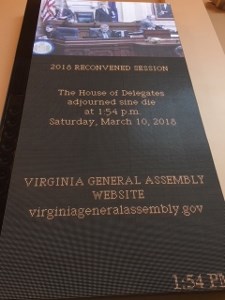 The House of Delegates adjourned sine die Saturday, but without an agreement on a new two-year state budget. The House of Delegates passed a resolution Friday, applying to Governor Ralph Northam to convene a Special Session of the General Assembly to continue work on the budget.