Transportation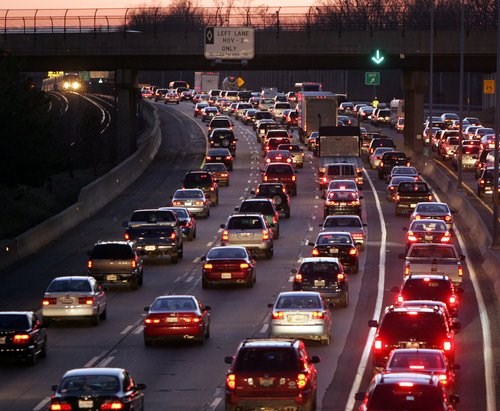 Funding transportation...
…without higher taxes!


The PROBLEM- Northern Virginia has the worst congestion in America. Interstate 81, Rt. 7, and other roads in the Valley are also too congested. We spend billions yet the results are unacceptable. Why?

The POLITICS- were driving the system. For years, too many of our transportation dollars went to pet projects which had little impact on traffic in our area.
The PRIORITIES- Common sense, not politics, should inform and guide important spending decisions. Data and information, not ideology, should guide funding priorities, yet sometimes funding has been given to transit projects with little or no benefit.
Revenue isn't the problem, spending is.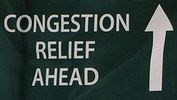 The PEOPLE want results, NOT higher taxes. Our money must go to reducing traffic, improving schools, fixing roads, and to public safety, NOT buying votes.
The PRACTICAL SOLUTION- Dave LaRock specializes in common-sense businesslike problem solving. Dave approaches things in a reasonable and logical way.
The PROGRESS- For years, Dave and has been demanding Virginia's transportation funds be spent where they are needed to relieve congestion. Dave LaRock led efforts to protect Loudoun taxpayers and toll payers in the Metro extension financial plan.
Results- Due to Dave and his citizen watchdog allies' accountability efforts on Dulles Rail, Loudoun formed tax districts that shifted the tax burden from residents to station-area developers. The Airports Authority knew they were being watched, shaved $300-$400 million off the contract estimate for Phase 2, and dropped the controversial union-favoring project labor agreement.
Results- In mid-2013, Speaker of the Virginia House Bill Howell announced his support for prioritizing funding based on congestion relief and safety (NOT POLITICS). This effort became the 2014 session's House Bill 2, with Del. LaRock as a Co-Patron, and is now law, requiring cost-benefit analysis and comparison of projects.
Results- In 2015, Dave introduced and fought for passage of House Bill 1470, which requires objective analysis and rating of congestion-relief for transit projects in Northern Virginia. Previously all a transit project had to do was "increase capacity" and your tax dollars could be wasted on it, while road projects received congestion-relief cost-benefit analysis. Now both roads and transit will be rated objectively!
Results- In May 2015, the HB2 draft rating factors and criteria were disclosed, and congestion relief was assigned only 35% of the weighting in Northern Virginia, even though the HB2 legislative intent was clearly that congestion mitigation was supposed to be the priority. Dave wrote a letter to the Secretary of Transportation and Commonwealth Transportation Board, gathered support from other legislative leaders, and in June 2015 the final congestion factor was increased by 10%, to 45%. Dave will continue to watch the scoring and ranking of specific projects, and if the best congestion projects do not come out on top for funding, he will work with other legislators to make necessary changes.
Results- In 2017, Del. LaRock succeeded in passing HJ 693, a Constitutional Amendment Resolution to guard transportation funding. This "lockbox" will require the General Assembly to maintain permanent and separate transportation funds, and prohibits raiding of dedicated transportation funds unless overridden in an emergency with a two-thirds plus one vote of the legislature. Passing this resolution is the first step in a three-step Virginia Constitutional amendment process. An amendment must pass the legislature twice, before being submitted for approval by a simple majority of voters in a statewide referendum. The lockbox resolution was killed in the Senate Finance Committee in 2018, meaning the process will have to begin again in 2019-2020.
Results- In 2018, Del. LaRock passed HB1285, requiring an annual joint public meeting for the purposes of presenting to the public, and receiving public comments on, the transportation projects proposed by each entity in Northern Virginia, including the Northern Virginia Transportation Authority, the Northern Virginia Transportation Commission, the Virginia Railway Express, and the Commonwealth Transportation Board.
The PROMISE- "I will continue pushing hard for performance-driven spending reform in transportation and government in general because people want results, not politics". Dave LaRock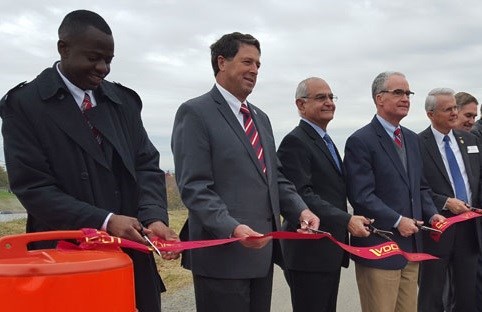 Rt. 7 Climbing lanes ribbon-cutting ceremony
DAVE LAROCK… EXPECT RESULTS!