Education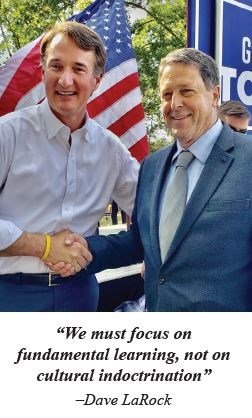 Delegate Dave LaRock and Governor Glen Youngkin agree on a course to Excellence in Education. LaRock said, "Parents want to raise healthy, happy children who are ready to realize their full potential, so quality education options are a must." Many parents are outraged at schools pushing extreme ideologies and hiding it from parents. We must ensure that parents know what their children are learning in school, protect girls' athletics from males who claim to be female, and expand school choice options. Governor Youngkin is committed to improvement of education and fixing the mistake of dumbing down what kids are being taught. Instead he is saying we should "Offer more advanced math and science opportunities and vocational training in high demand fields."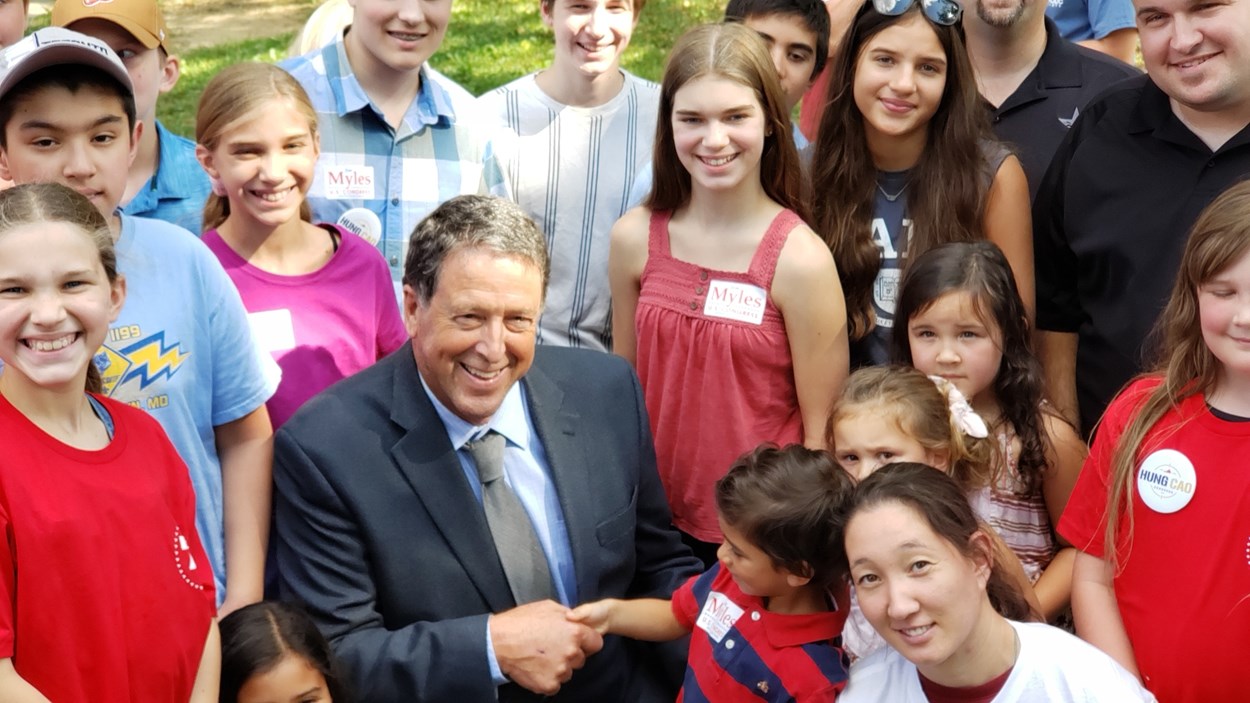 Taxpayers are paying huge sums (whether they know it or not) on material that is not connected with fundamental learning. Greater transparency will help parents make the best decisions for their children's education. LaRock added, "Focusing on core academics and vocational training are priorities all families can agree on." Parents have the right to instill and nurture values and beliefs in their own children and make decisions concerning their children's development in accordance with their customs, faith, and family culture. School policies must ensure that parents are in charge.
Dave has served on the House Education Committee for much of his time in the legislature, and has introduced numerous bills to provide greater educational opportunities and parental involvement. Here is more information:
Dave's Education Legislation

2023 SESSION

2022 SESSION

2021 SESSION

2020 SESSION

2019 SESSION

2018 SESSION

2017 SESSION

2016 SESSION

2015 SESSION
Dave's Education Plan:
• Give parents, teachers, and local officials more control over our schools by cutting red tape and over-regulation from Washington, DC and Richmond.
• Promote flexibility and innovation in the classroom and stop forcing teachers to "teach to the test."
• Invest in education by rewarding good teachers.
• Encourage and support the rights of parents to direct their children's education.
• Cut administrative bureaucracy and shift money to reduce class size and increase teacher compensation.