News
Tuesday, February 11, 2020 6:37 PM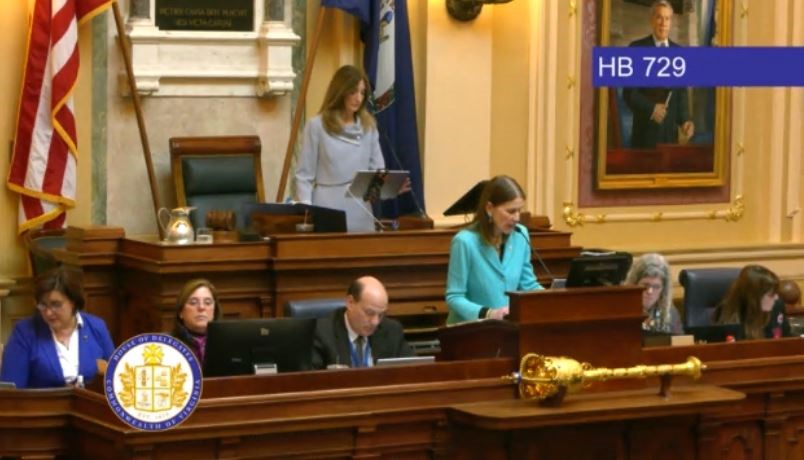 Today was the last day for the House of Delegates to pass House bills, with the exception of the Budget. Here are some examples of the harmful legislation which the new Democrat majority is ramming through already this year.
Taxes: Governor Northam's massive gas tax increase passed, as did large increases in the Northern Virginia TOT (hotel) and Grantors' taxes - with most of the revenue going to WMATA. Another bill would allow counties to increase taxes for cigarettes, admissions, meals, and lodgings without a voter referendum -- totaling up to $528 million. Another bill would allow localities to enact taxes on plastic bags.
---
Monday, February 10, 2020 5:04 PM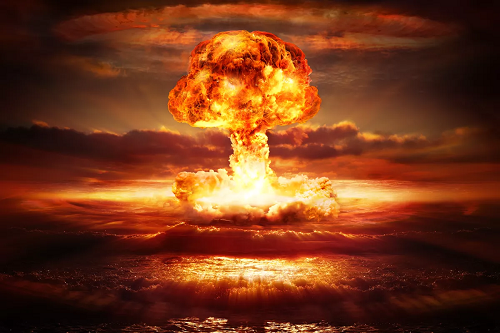 As we draw close to the midpoint if the 2020 Session, the daily floor calendar gets fuller and fuller. That might be good news if our work product in Richmond would move the Commonwealth in a positive direction. Instead, however, the destructive potential of the Democrat-controlled legislative agenda reaches critical mass and there is confusion and chaos; just like the proverbial dog that chased the car, grabbed a hold of the tire and wouldn't let go even though he was spinning out of control. Republicans are fighting against the relentless push to turn Virginia into a place people from California and New York will be calling the new extreme liberal stronghold.
---
Sunday, February 2, 2020 4:29 PM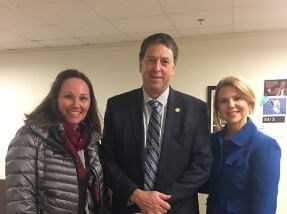 We have now wrapped up our fourth week of the 2020 Session, and the free-fall is fully underway. This coming week, we face five very full days as we head toward the deadline for voting on bills that will go over to the Senate.
During the past week, we voted on more than 200 bills on the House Floor, in addition to countless hours of discussion in committees and subcommittees. With all the activity this week, I have several wins to report to you – as well as a few losses after hard-fought battles.
---
Sunday, January 26, 2020 5:02 PM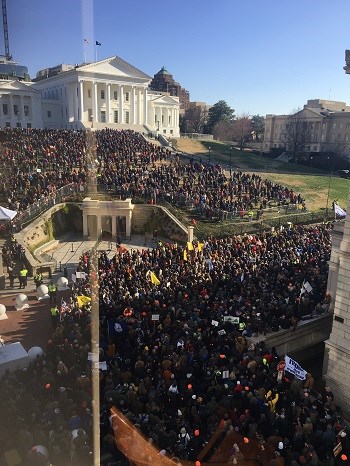 -- Tone-deaf Democrat Delegate Calls Them "Bullies"
The third week of the 2020 Session has concluded, and I wanted to take a moment to update you on the latest news from Richmond. This past Monday, January 20th, witnessed an unprecedented gathering of tens of thousands of gun rights activists assembled to assert their Second Amendment rights, as well as to lobby in opposition of gun control measures introduced by the Democrat-controlled House and Senate. I would like to emphasize my appreciation for those of you who took the time to speak with me and my staff on Monday, as well as express my commitment to making Virginia a safer place by protecting the rights of gun owners.
---
Saturday, January 18, 2020 12:05 PM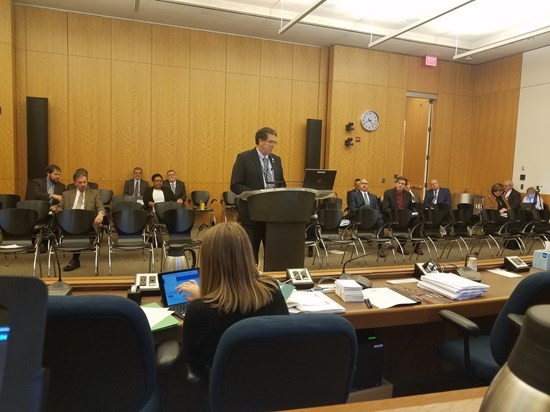 We've just completed the second week of the 2020 General Assembly Session, and I wanted to provide a quick update on what's been happening in Richmond. Thank you for the honor and privilege you have entrusted me with. Please keep me and all our elected officials in your prayers, especially these next several weeks.