News
Wednesday, June 20, 2018 11:39 AM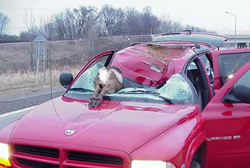 Tomorrow, Thursday, June 21, the Loudoun County Board of Supervisors (BoS) will consider a proposal from Supervisor Kristen Umstattd (D-Leesburg) to amend the Loudoun County ordinance dealing with the discharge of firearms, which will effect both hunting and shooting. If this passes, there are likely to be serious consequences.
---
Friday, May 4, 2018 1:47 PM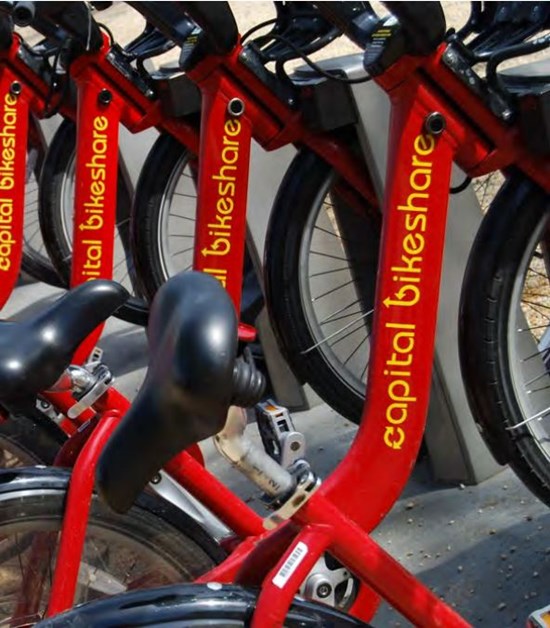 Last night, Del. Dave LaRock was the only Northern Virginia Transportation Commission (NVTC) member to vote against the plan to spend I-66 Inside-the-Beltway toll revenues. The NVTC voted to fund 15 projects, including two projects which scored only 8/100 and 13/100 on the total benefit criteria set by the NVTC, $400,000 to "manage" the program, over $500,000 for bike racks and bike sharing, and $750,000 in "outreach" propaganda to try to convince people to use transit.
---
Friday, April 20, 2018 6:23 PM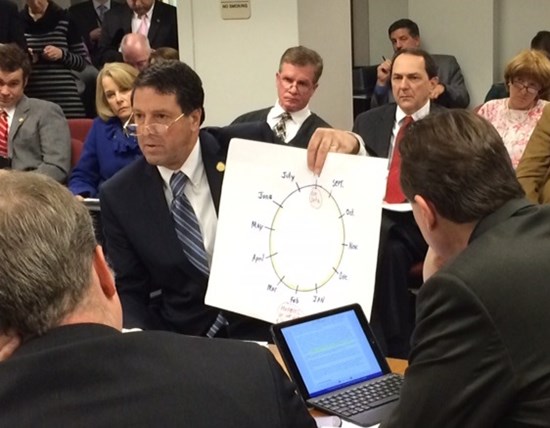 House Speaker Kirk Cox has announced his appointment of Delegate Dave LaRock to serve on the Joint Commission on Transportation Accountability. Del. Dave LaRock said, "This additional role will allow me to provide further oversight to ensure that transportation agencies and funds are used to best meet the needs of our Commonwealth. Under Republican leadership, we have made great progress reforming transportation in the Commonwealth, and I look forward to further improvements."
---
Tuesday, April 10, 2018 4:51 PM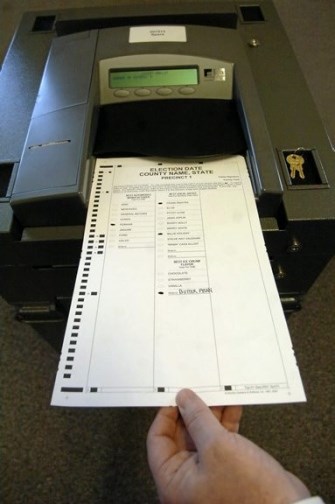 Yesterday, Gov. Ralph Northam vetoed Del. LaRock's HB 1167, a bill to allow greater efficiency in voter roll maintenance. The Governor's veto statement, however, shows that he was either misled as to the bill's effect, or is trying to make it difficult and time-consuming for local registrars to clean up voter rolls. The vetoed legislation was supported by the Voter Registrars Association of Virginia.
---
Monday, March 12, 2018 1:24 PM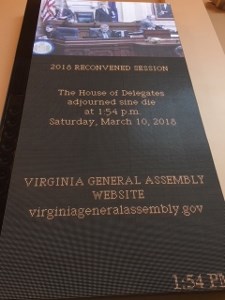 The House of Delegates adjourned sine die Saturday, but without an agreement on a new two-year state budget. The House of Delegates passed a resolution Friday, applying to Governor Ralph Northam to convene a Special Session of the General Assembly to continue work on the budget.