News
Friday, September 20, 2019 6:01 AM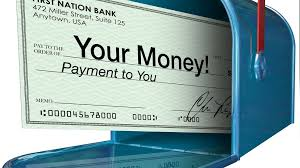 During the 2019 General Assembly Session, the Republican-led General Assembly fought tooth and nail against Democrats just to give your money back to you. Anticipating the effect of the Trump Tax Reform, we set aside nearly $450 million for a Taxpayer Relief Fund to give money back to the hard-working families who earned the money in the first place. This decision is a perfect example of how we as Republicans respect your right to keep the fruit of your labor (your money), and will go to bat for you.
---
Friday, August 23, 2019 6:00 AM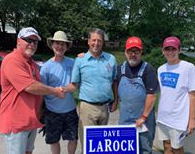 Election Day is approaching, and I want to thank the many people who have been so generous to share hard-earned dollars with my campaign. We use that money frugally. As I go to homes around the 33rd District, lots of people are not yet thinking much about the election. With the financial support you send, we purchase the resources we need to draw voters in.
---
Tuesday, August 13, 2019 6:00 AM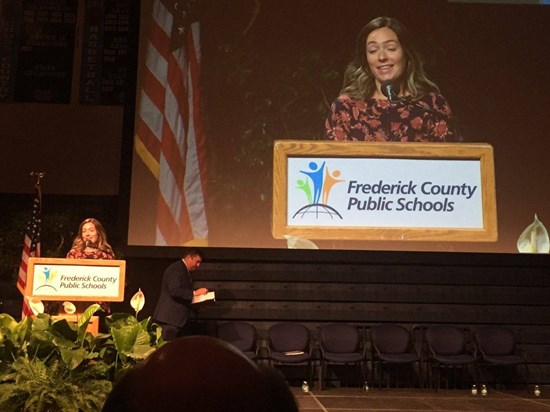 It's back-to-school and off-to-college time! I'm thrilled to share some great news about Virginia K-12 and higher education. I've served on the House Education Committee for five years and seen firsthand the long-term Republican commitment to education -- both quality and safety. This commitment is paying big dividends, and it shows.
---
Friday, August 2, 2019 3:13 PM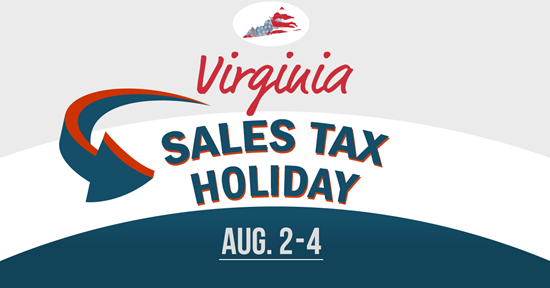 Virginia's annual Tax Free Weekend is running now through 11:59pm Sunday, Aug. 4.

During the Virginia Sales Tax Holiday, you can buy qualifying goods such as school supplies, clothing, footwear, hurricane and emergency preparedness items, and Energy Star™ and WaterSense™ products without paying sales tax.
---
Monday, July 29, 2019 6:29 AM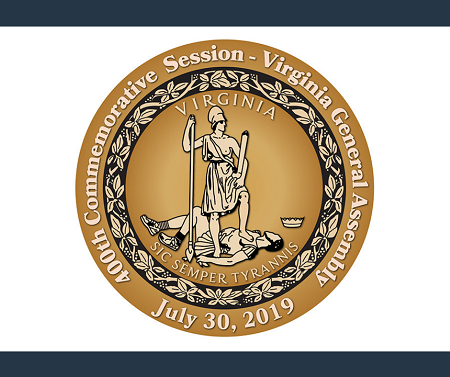 Did you know that the Virginia General Assembly is the longest-continuously-operating legislative body in the Western Hemisphere? On December 6, 1606, the journey to Virginia began on three ships: the Susan Constant, the Godspeed, and the Discovery. In 1607, 104 English men and boys arrived in North America to start a settlement. And so it began. On July 30, 1619, newly appointed Governor Yeardley called for the first representative legislative assembly. This was the beginning of representative government that is now the Virginia House of Delegates. Despite enormous adversity, the settlers stayed the course or died trying.