News
Wednesday, February 22, 2017 12:01 AM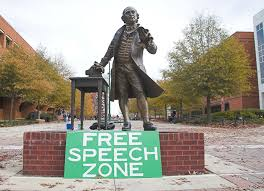 Following a vote in the House Rules Committee today, Delegate Dave LaRock's Campus Free Speech Resolution is headed for a floor vote in the Virginia House of Delegates. HR 431 is designed to ensure free expression at Virginia's public university systems. The Resolution advises public institutions of higher education to protect free speech.
---
Tuesday, February 21, 2017 8:48 PM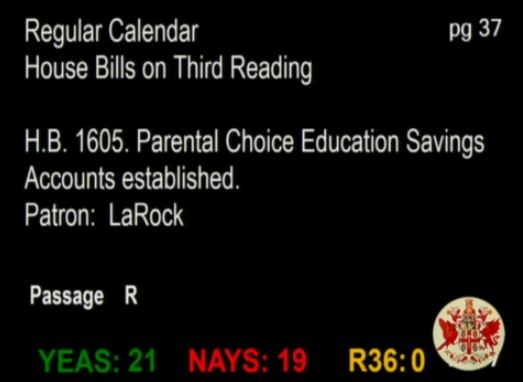 Today, the Virginia State Senate voted 21-19 to pass House Bill 1605, which will establish Parental Choice Education Savings Accounts for children with special needs and those in low-income families. After numerous hearings in the House and Senate, legislators asking for help for children who are sometimes ill-served in a public school setting, won the day. The Governor will decide if this will become law in Virginia.
---
Saturday, February 18, 2017 10:40 PM

Before launching into a general session overview, I'll mention that today I filed the Campus Free Speech Resolution. Following similar efforts around the Country, this targets the taxpayer-funded universities in Virginia, who instead of being champions of free speech are creating "safe spaces" and idea-free zones staffed by thought police, where disagreement is prohibited on campuses. While safe spaces have become the stuff of Saturday Night Live skits, the truth is this kind of challenge to campus free speech is now widespread. Surveys show that student support for restrictive speech codes and campus bans on controversial speakers is at historic heights.
---
Saturday, February 11, 2017 11:32 AM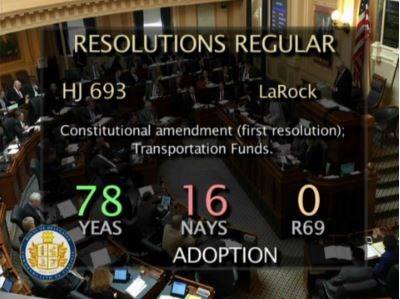 This week marked the official halfway point of the 2017 Session, also known as "Crossover." For the remainder of this session, the House will consider legislation passed in the Senate and accept or reject Senate amendments to House bills. Additionally, the House formally passed our version of the budget bill this week.
Several pieces of legislation which I introduced are also making their way through various Senate Committees....
---
Friday, February 3, 2017 6:05 PM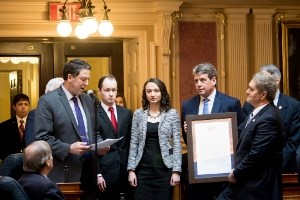 I have been so extremely busy presenting bills, budget amendments, attending committee meetings, and voting on various bills in the House, it has been hard to find time to put this message together.

Three weeks into Session, the Capital has seen record numbers of visitors. Daily attendance by the public has consistently been over 4,500 people a day. I'm enjoying meeting with so many who are being active in the political process, as various organizations hold their "day on the hill" events. Even if you can't make it down to Richmond, please take my Constituent Survey here to inform me of your opinion on many of the issues we are facing.