News
Sunday, February 7, 2016 10:00 AM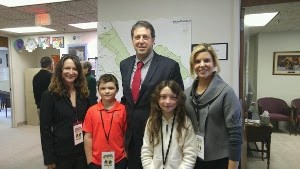 ACTION ITEM -The Pain-Capable Unborn Child Protection Act will be heard in sub-committee Monday, likely early afternoon. Please call committee members before Monday noon to register your support for this bill!

Education Savings Accounts will also be heard in an Appropriations Subcommittee on Tuesday.
---
Saturday, January 30, 2016 7:04 PM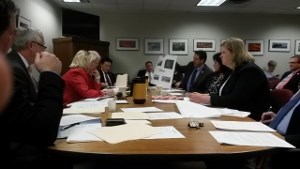 This week has seen some good advances on key issues of concern to the citizens of Virginia, but we still have a lot of work to do!
Your action is URGENTLY NEEDED in support of two bills!
Concealed Carry Reciprocity is on its way back! Late this week, House leadership announced an agreement with Governor McAuliffe to restore and expand Virginia's concealed carry reciprocity agreements, a top priority.
---
Saturday, January 23, 2016 6:06 PM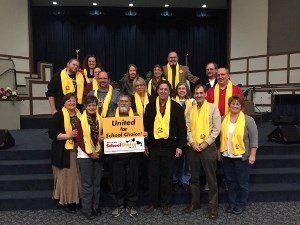 During our second week at work in Richmond, we reviewed proposed laws in the three committees I serve on; Transportation, Science and Technology, and Education. I'm glad to report some big news on the legislative front!

I also believe my bill to protect 20-week-old pain-capable unborn babies will be up for a hearing soon as well. At 20 weeks gestation, we know through solid scientific evidence that unborn babies feel pain. Your phone calls to your representatives will be key to making sure this important protection advances!
---
Saturday, January 16, 2016 4:55 PM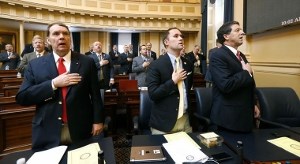 This week marked the beginning of our legislative session in Richmond! Compared to other states with year-round legislatures, Virginia's session is a short 60 days.

The problem with that is we have very little time to pass new laws. The advantage is… we have very little time to pass new laws!

As the session continues, I will keep you posted on the bills I'm sponsoring as well as any other legislation that I think you may find noteworthy. My agenda this year is pretty packed.
---
Thursday, January 7, 2016 7:00 AM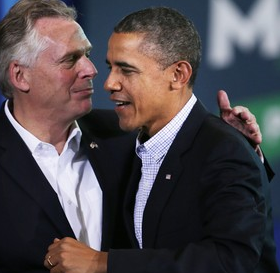 As the President and our governor become more brazen in their overreach, patriotic Americans have only one choice: double down and commit to winning the fight. One thing is certain - we all need to be well-informed to engage effectively.

The legislative session begins next week, and I'll keep you posted. Your phone calls, emails, and support will be crucial in stopping this and other measures like it.