News
Wednesday, February 25, 2015 7:42 PM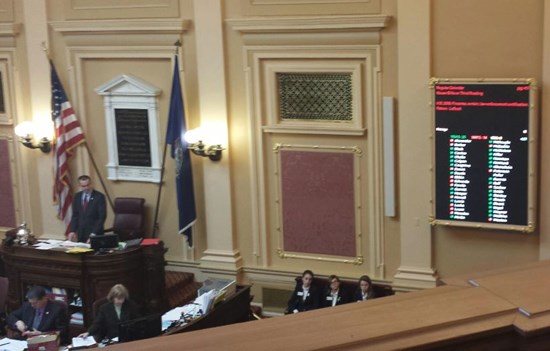 "It's very disappointing that the man who wants to lead our Commonwealth kicks off his campaign by putting special interests ahead of special needs children. These kids desperately need help, and our Lieutenant Governor turned his back on them."
---
Saturday, February 21, 2015 7:14 PM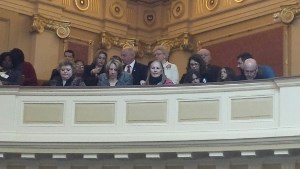 It's week six of the General Assembly's seven-week legislative session, and I'm pleased to report that several of the bills I have put forward are poised to pass the Senate and go to the Governor to be signed into law.
Read more here:
---
Saturday, February 14, 2015 9:55 AM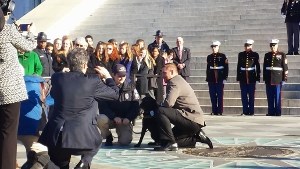 At the start of session, I told you that I would do my best to make life better for the hard-working citizens and families of Virginia. To that end, I'm working to pass policies to reform K-12 education, make government work more efficiently, and oppose new taxes on Virginia families. Throughout session, I have heard from many of you that those are your priorities as well.

This week we made it to crossover in the General Assembly, the deadline for consideration of legislation that started in the House. I'm pleased to report that eight of the fourteen bills and resolutions I sponsored have passed the House, and will hopefully be approved by the Senate and go to the Governor soon.
---
Sunday, February 8, 2015 12:47 AM
This last week was incredibly busy, as I had eight bills to present in various committees. Four bills were up for debate on the floor.
The legislature made two big steps forward this week in the direction of school choice for the Commonwealth. In the House, the Education and Appropriations Committees acted to pass my bill to create Education Savings Accounts for special education students.
---
Tuesday, February 3, 2015 6:08 PM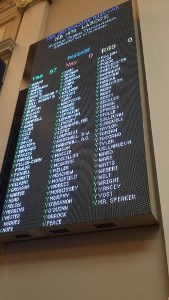 Delegate Dave LaRock's House Bill 1470 passed the House of Delegates by a vote of 97-0 today.

This bill requires transit projects in Northern Virginia be evaluated in accordance with the prioritization standard created by Delegate Jim LeMunyon's HB 599, passed in 2012.

"All transportation projects, including transit, should be objectively measured in accordance with the priorities outlined by the General Assembly. This is an important reform that will promote greater accountability and guard against wasteful transportation projects."