News
Thursday, April 21, 2016 5:40 PM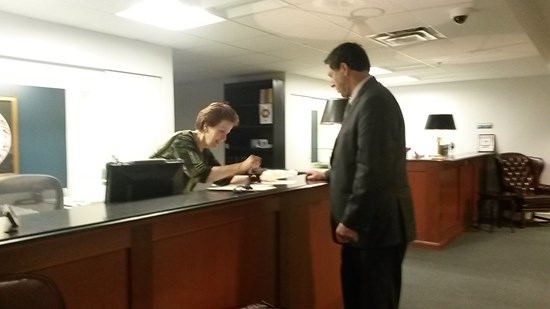 I'm fed up with Attorney General Mark Herring working against the people of Virginia.
My team of lawyers has filed a suit in the Richmond Circuit Court to force Attorney General Herring to stop dragging his feet, start doing his job and provide me with an important Advisory Opinion as required by law.
Attorney General Herring has a $50 million dollar budget and many well-paid lawyers and legal experts.
I need your support today to make sure we're able to follow through and win this suit against AG Mark Herring.
Read more here!
---
Thursday, April 21, 2016 2:52 PM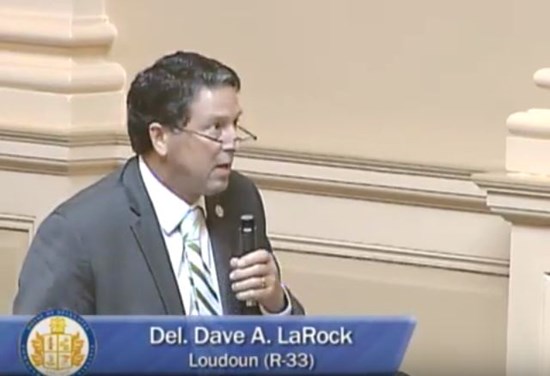 The Virginia General Assembly convened Wednesday for the "reconvened" or "veto" session to consider Governor Terry McAuliffe's amendments and vetoes. This past General Assembly Session, there were over 2,000 pieces of legislation submitted and deliberated by various Senate and House committees. Of those 2,000 bills, 811 were passed by the General Assembly. Governor McAuliffe signed over 700 bills, but he vetoed 32 bills and amended 57 more. He made 30 amendments to the budget passed by the General Assembly.
---
Wednesday, April 20, 2016 1:05 PM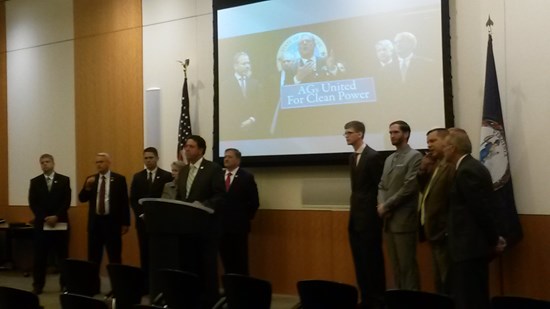 Delegate Dave LaRock (R-Loudoun) filed a Writ of Mandamus asking the Circuit Court of Richmond to compel Attorney General Herring to perform his lawful obligation as Attorney General by responding to a request for an advisory opinion. After receiving no answer from the Attorney General's office following subsequent follow-up conversations, Delegate LaRock filed the suit seeking a court order against Attorney General Herring.
---
Thursday, April 7, 2016 5:18 PM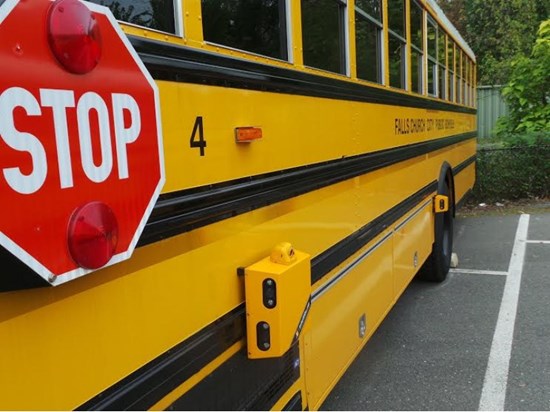 "I am honored to support the General Assembly's ongoing commitment to protect children boarding and exiting school buses. Permitting efficient and effective enforcement of laws to deter drivers from illegally passing stopped school buses will create greater public awareness of school bus safety."
---
Tuesday, April 5, 2016 10:40 PM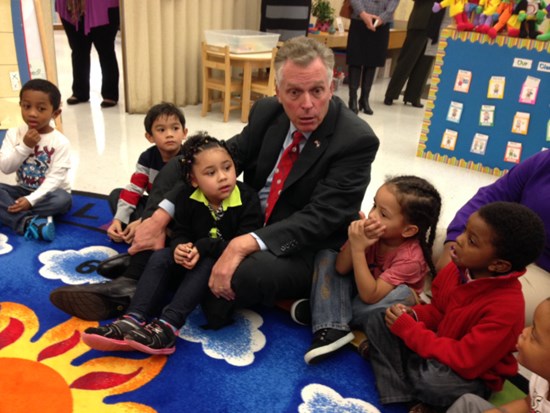 "I'm deeply disappointed that Governor McAuliffe would turn his back to the pleas of parents of students whose education needs are not being met in the public school setting.
The Governor needs to listen to the struggles and concerns of ordinary Virginians, instead of yielding to the education establishment that throws roadblocks in front of any effort to provide better education options for Virginia's students and parents that is not channeled through the public school system...."
Read more here: